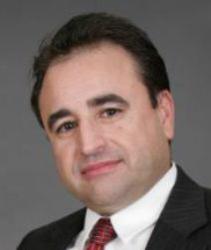 It's all about having the right plan and the know-how from an expert to help put it into action that leads to landing a great job!
Toronto, ON (PRWEB) August 20, 2012
Savvy job hunters frustrated by the lack of response to their myriad of job applications are taking advantage of the valuable "hands-on" job search support offered by Paul Hill, the author of The Panic Free Job Search book, through attendance at the Ultimate Job Search Boot Camp. For the first time in its 20 year history a job search boot camp is being endorsed by HAPPEN, the premier North American Network for Professionals in Transition.
The popularity of the boot camp has been bolstered by the rave reviews from recent attendees. Graduates are raving about the creation of their own customized job search road-map, complete with target contact names and information, and the "hands-on" approach of bringing their lap-tops and phones into the classroom and executing the plan on the spot. The boot camp is 18 hours of full immersion in order to bring about massive change and build confidence and momentum for the job hunter in order to uncover hidden jobs through advanced tactics and ultimately get hired.
"Let's face it, traditional job search sucks", says Paul Hill, Chief Instructor at Transition to Hired and the Ultimate Job Search Boot Camp Leader, "Most unemployed are beat up, they have lost their professional identities, they have low motivation and struggle each and everyday to get-up the energy to do a boring job search; couple that with a lack of knowledge on how to land a job in the "new job search reality" and you have a recipe for disaster. It is a sure bet that as their job search stretches out month after painful month they will be witness to their own downward career spiral, because even a few months of unemployment stamps one as less desirable to employers."
"The "best before date" for the unemployed is a real issue and we have always urged our members to get back to work quickly in order to avoid being shunned for being unemployed and that is why we have endorsed this boot camp since it gets people back on track, fast with actionable steps and with all the on-going support they need to get hired." said Jim Geraghty the CEO of The HAPPEN Network. "In 21 years we have never endorsed a boot camp, but Paul Hill, is the "real deal" and our members have been raving about his step-by-step process and his on-going support and guidance after the boot camp to keep the graduates accountable and get them landed. We have even had attendees drive from as far as Chicago to Toronto to attend the boot camp and they have been thrilled at the results".
"It's all about having the right plan and the know-how from an expert to help put it into action that leads to landing a great job" says Hill. After graduation participants are supported with a daily plan for accountability and on-going coaching and guidance to guarantee their success. Participants in the boot camp are provided with the Panic Free Job Search Audio Series and exclusive access to the online resources of The Panic Free Job Search: Unleash the Power of the Web and Social Networking to Get Hired.
The Ultimate Job Search Boot Camp, sponsored by HAPPEN, is held at the Living Arts Center, 4141 Living Arts Drive, in Mississauga, Ontario, near Toronto. Boot camps are held on Friday evenings and all day Saturday and are an intensive full immersion hands-on experience open to everyone. Interested job seekers must first register by visiting http://www.transitiontohired.com/bootcamp or by calling 1-888-277-8798.
Transition to Hired and Paul Hill
Transition to Hired provides job search and career coaching services, as well as innovative products that facilitate the job search process. Paul Hill has dedicated 26 years of his career to helping professionals get hired, and is the author of The Panic Free Job Search: Unleash the Power of the Web and Social Networking to Get Hired. For more information please visit http://www.TransitiontoHired.com and follow Paul Hill on twitter @GetHiredFastTrk
About The HAPPEN Network
With 10000 members and growing, and innovative new product offerings, HAPPEN is the place for professionals in transition as well as employers seeking key staff. HAPPEN is linking career minded professionals with opportunities. For more information please visit http://www.happen.ca