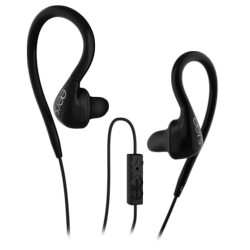 MONTREAL and SAN JOSE, CA (PRWEB) August 16, 2012
Fry's customers will now be able to experience what the pros wear – earphones that are shaped to fit their unique ear print. Sonomax® Technologies, Inc. (TSXV: SHH) is pleased to announce that as of the end of August, all Fry's stores will carry eers™ customized headphones. Sonomax's CEO, Nick Laperle, will be onsite at the Fry's Electronics store in San Jose, CA on Friday, August 17 to inaugurate this exciting new partnership and train Fry's associates to use the world's only do-it-yourself custom fitted earphones featuring the patented SonoFit™ technology.
Sonomax's line of high-end earphones make the perfect back-to-school or holiday earphone gift idea. eers' custom-fitted shape offers a safe and comfortable fit as well as sound isolation, allowing users to wear earphones that never fall out when exercising, and offer an "acoustic seal" that blocks outside noise to keep the music pure and crisp.
"We are excited to bring our products to Fry's Electronics as we continue to expand the retail locations where people can purchase custom fit earphones," said Nick Laperle, Sonomax's CEO. "We're thrilled to work with Fry's to bring our patented technology into the ears of consumers nationwide."
High-resolution images of eers molded earphones are available for media.
About Sonomax Technologies Inc.
Sonomax® is a leader in the product development, research, and licensing of in-ear technologies. With more than 50 patents and trademarks worldwide, Sonomax's pioneering innovation SonoFit™ includes instant custom-fitting earpieces that deliver the most comfortable, protective and sound-enhancing experience in the world. SonoFit™ offers OEM, ODM and aftermarket clients a broader range of opportunities in customized earpieces for the consumer, industrial, military and health markets.
Learn more at http://sonomax.com.
Media Contact
Jessie Barrett
lotus823
Office: 732.212.0823
Email: jessieb(at)lotus823(dot)com