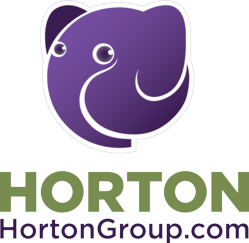 I am looking forward to providing Horton Group's clients with the necessary means to communicate and engage with larger audiences.
Nashville, Tenn. (PRWEB) August 16, 2012
As social media becomes a bigger facet of online marketing, Horton Group has taken steps to build in more cost effective social media management services for their growing client base. This expansion in services has resulted in more business for the Nashville based marketing company. To help meet the demands of their social media customers Horton Group has hired Harrison Ballard as Social Media Coordinator. In his role Harrison will play an important function by helping address some of the initial steps needed to create a strong social media presence for businesses and organizations working with Horton Group.
"The social media landscape has completely changed over the past few years," stated Ballard. "Businesses need to make social media a priority; it is one of the best ways to connect with customers and build recognizable brands. I am looking forward to providing Horton Group's clients with the necessary means to communicate and engage with larger audiences. Helping contribute and build upon Horton Group's already solid reputation is a challenge I feel completely ready to take on."
Due to its widespread usage, Horton Group has seen a significant increase in the number of businesses who are emphasizing social media in their marketing strategies. For this reason Ballard was added to the social media management team to assist in the early stages of each new social media project. Ballard will mainly be tasked with creating a starting-off point for newer social media clients and also provide advice on social media design. One of his primary duties will focus on promoting open dialogues for smaller companies who have a greater need to communicate with their audience. This also includes driving conversations and content that will attract new fans and followers. With the addition of Ballard, Horton Group hopes to add more depth to their social media services, resulting in more social media clients.
"Harrison has a strong grasp of social branding for businesses and we are really excited for him to be part of our growing social media team," stated Social Media Lead Kristyn Wilcoxon.
Ballard is a Nashville native and grew up in the Green Hills area. He attended Southern Methodist University in Dallas where he obtained a degree in Markets and Culture. A self-proclaimed fan of all Nashville sports teams, Harrison enjoys attending Titans, Predators and Sounds at any opportunity. When he is out of the office he also enjoys riding his road bike as an economically smart and environmentally friendly transportation alternative.
With the ever changing social media landscape, Horton Group strives to stay abreast the most up-to-date and innovative social media tools and applications. The Nashville online marketing firm shows the positive signs of growth as they add more valued staff members and build better services for clients. In step with the constant flood of new marketing resources, Horton Group believes bringing aboard the most knowledgeable professionals is at the core of everything they do, including an adherence to a higher level of service.
About Horton Group
Horton Group has been working with clients of all shapes and sizes since 1996. They are dedicated to providing businesses and organizations in and outside of the Nashville area with fun and engaging ways to interact with their customers. They offer various social media services, from Facebook and Twitter customization to complete management of social media strategy. In addition to social media services Horton also offers web design, web development, email & mobile marketing, media buying and search engine optimization.
For more information on Horton Group's social media services and more contact them either by phone at 615-292-8642 or by email at info(at)Hortongroup(dot)com.