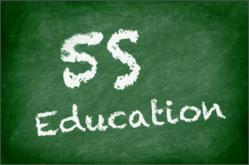 "More companies are realizing the significant benefits of 5S," says Mike Wilson, Manager. "Our education center is a great resource for anyone who wants to find out how 5S can help them, and how to get started."
Akron, OH (PRWEB) August 24, 2012
5SToday.com has announced the addition of the 5S Education Center to its website. The Education Center is a comprehensive collection of information about 5S, Lean Manufacturing, and product information, and covers a wide range of topics, from "What is 5S?" to "Total Quality Management."
Methodologies like 5S and Six Sigma are gaining popularity as proven strategies for increasing productivity and efficiency, especially in manufacturing environments. At its core, 5S is a system of organization, and gets its name from the five basic principles of Sort, Set in Order, Shine, Standardize, and Sustain. Correctly implemented, 5S can help workplaces lower their costs, improve quality, increase safety and productivity, and foster greater employee satisfaction.
"More companies are realizing the significant benefits of 5S," says Mike Wilson, Manager. "Our education center is a great resource for anyone who wants to find out how 5S can help them, and how to get started."
The addition of the Education Center marks the latest effort in 5SToday.com's ongoing commitment to helping customers learn more about methodologies such as 5S and Six Sigma, and how they can help create safer, more efficient workplaces. The site features an extensive selection of products including signage, floor marking tapes, supplies, and training videos. More information can be found at http://www.5SToday.com.
About: 5SToday.com takes pride in bringing customers the latest Lean Products on the market. Customers will find high-quality products and forward-thinking people behind them to help them on their Lean Journey.