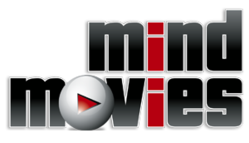 San Diego, CA (PRWEB) August 16, 2012
Vision boarding is the secret ingredient to manifesting your dream home, according to Law of Attraction guru Natalie Ledwell. Ledwell spoke out today in response to New York Yankees third baseman Alex Rodriguez, who is looking to sell his Miami waterfront home for a cool $38 million.
Rodriguez purchased the South Florida mansion in 2010 for $24 million, according to the NY Daily News.
In the present economic recession, it seems unlikely that the home would sell for $10 million more than Rodriguez paid for it just two years ago. Still, the 20,000-square-foot beachfront home is garnering a lot of interest from wealthy Miami residents who hope for the chance to snap up in the residence of a legend. "It's like everyone is racing to buy a trophy house," said Jorge Alonso, an associate broker at Douglas Elliman Florida.
Rodriguez spent millions renovating the nine-bedroom, 11-bathroom home into what he envisioned as his dream house, which now boasts its own gym and infinity pool overlooking 275 feet of private beachfront.
John Assaraf, best-selling author and entrepreneur, spoke of the importance of having a clear vision of your dream home in the film "The Secret." In an episode of Mind Movies co-founder Natalie Ledwell's online television show The Inspiration Show, Assaraf further elaborated on how he used visualization to manifest the dream home he lives in now.
Assaraf shared how he created a vision board filled with images and present-tense affirmations of the people, opportunities and things he wanted to manifest in his life. Years later, Assaraf discovered the vision board he'd long since forgotten about.
"I had a biblical epiphany when I pulled out my old vision board that I hadn't seen in years," said Assaraf. "The picture I had taken from a magazine years ago of my dream house was the house I was standing in. I was so elated because all of my disciple of meditation and visualization all came together and I finally realized how we manifest."
A renowned Law of Attraction expert, Ledwell believes that almost anything is attainable through consistent visualization. "You must first create the reality in your mind," shares Ledwell, "so the universe can go to work and put it in to your physical reality."
Ledwell shared that before she co-founded Mind Movies, she regularly used vision boards to manifest her deepest dreams and desires, and Mind Movies has since flourished.
Over 900,000 people worldwide have already received Ledwell's free pre-made Mind Movies, which are dynamic, moving video vision boards that help users visualize and achieve their goals faster and easier than they ever thought possible.
To find out more about Mind Movies and download 6 free pre-made Mind Movies, visit: http://mindmoviestv.com
About Mind Movies:
Founded in 2008, Mind Movie's mission is to help empower people from all over the world to visualize their goals and manifest their greatest dreams and desires. Mind Movies has touched the lives of over 900,000 people around the world and is headquartered in downtown San Diego, California.
Company Contact Information:
Mind Movies
Media Relations
113 West G Street #122
San Diego, CA 92101
http://mindmoviestv.com