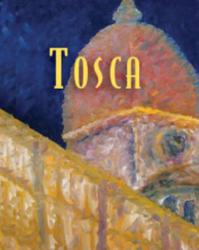 Santa Fe, New Mexico (PRWEB) August 15, 2012
The ever popular opera 'Tosca' is once again being brought to the stage by the Santa Fe Opera for the second time this season from 8 to 10:30 p.m., Saturday, August 18, 2012. 'Tosca', during the calendar year 2011 on world-wide basis was considered the most popular opera. 'Tosca' hasn't been performed at the Santa Fe Opera since 1994, so on many levels, including the fact that the opera is so popular around the world last year, bringing this opera back to opera house in Santa Fe is a momentous occasion. 'Tosca' and the entire Santa Fe Opera season are on the SantaFe.com event calendar.
Event Description -
Ah, Tosca! Bewitched by her glamour and charisma, even the hated Baron Scarpia called her la divina. See why Puccini's Tosca became the defining role for Bernhardt and Callas, and now the soprano Amanda Echalaz—whose London performances as Tosca had critics groping for superlatives. In her much-anticipated American debut in Santa Fe's new production, she is joined by debut artist Andrew Richards as Tosca's lover Cavaradossi. Thomas Hampson returns to Santa Fe after an absence of almost three decades. Raymond Aceto and Hampson share honors as the villainous Scarpia. Chief Conductor Frédéric Chaslin is on the podium.
Synopsis:
Composed by Giacomo Puccini
Sung in Italian with English and Spanish Opera Titles
ACT I
On the run from secret police and political enemies, the activist Angelotti rushes into the Church of Sant' Andrea della Valle, hiding as the comical old Sacristan busies himself. Soon the dashing painter Cavaradossi enters to work on his portrait of Mary Magdalene based on a likeness of Angelotti's sister, the Marchesa Attavanti. Cavaradossi compares her dark beauty to that of his fairer lover, the charismatic diva Floria Tosca ("Recondita armonia"). Angelotti emerges and is given food by his friend Cavaradossi, who rushes him back into hiding as Tosca calls out. She questions Cavaradossi jealously before praying, then reminds him they are to meet that evening. Once she leaves, he signals Angelotti to emerge from the chapel and the two friends, learning that the police have discovered Angelotti's escape, flee to Mario's villa.
Meanwhile, the Sacristan returns with choirboys who are to sing a Te Deum that day. Their excitement is cut short by Baron Scarpia, feared chief of the secret police, searching for Angelotti. When Tosca reappears, Scarpia plays to her jealousy, revealing a fan with the Attavanti crest. She swears vengeance on Cavaradossi and storms out as the church fills with worshipers. Scarpia orders his men to follow her to Angelotti's hideout; then, with the chanting chorus in procession behind him, Scarpia fantasizes aloud about sexually entrapping Tosca. His reverie continues until he suddenly remembers he is in church ("Va, Tosca!").
ACT II
From his opulent office in the Palazzo Farnese, Scarpia plans how he will manipulate Tosca to serve his political and sexual ambitions. Scarpia's henchman Spoletta, having failed to locate Angelotti, brings in Cavaradossi; Scarpia questions him while Tosca can be heard singing a cantata elsewhere in the palace. She enters as her lover is being removed for more forceful interrogation. Unable to endure his screams, she divulges Angelotti's hiding place and the battered Cavaradossi is carried back in; realizing that Tosca has "talked," he denounces her. But when an officer interrupts to announce that Napoleon has defeated Scarpia's allies in Battle of Marengo, Cavaradossi's bitterness turns to exultant cries of "Vittoria!" and he is dragged off to prison.
Finally alone with Tosca, Scarpia flatters her beauty and suggests that her lover's life and freedom are in her hands. Tosca fends off his advances, turning to God in her despair ("Vissi d'arte"). Spoletta interrupts the standoff to announce that Angelotti, faced with capture, has killed himself. Cornered and without options, Tosca relents to Scarpia. He pretends to order a mock execution and sends Spoletta out, then jots a safe-conduct for Cavaradossi and Tosca. But the desperate Tosca, having spotted a letter-knife on Scarpia's desk, stabs him and removes the safe-conduct from his grasp as he dies. Placing candles at his head and a crucifix on his chest, she leaves.
ACT III
The lone voice of a shepherd boy greets the dawn as Mario awaits execution at the Castel Sant'Angelo. He bribes the jailer to slip a farewell note to Tosca. Gloom overwhelms him as he writes ("E lucevan le stelle") until Tosca rushes in, excitedly recounting her escape from Scarpia. Mario caresses the hands that killed for his sake ("O dolci mani") and the two hail their future. As the firing squad appears, Tosca — ever the star — advises Mario on how to fake his death convincingly. The soldiers fire and depart. Tosca urges Mario to hurry, but when he remains motionless; she sees that Scarpia has outmaneuvered her one last time: the bullets were real. As Spoletta rushes in to arrest Tosca, she cries out to Scarpia to meet her before God, then leaps to her death from the castle's parapet.
Artists:
Floria Tosca - Amanda Echalaz
Mario Cavaradossi - Andrew Richards
Scarpia (June 29 - Aug. 8) - Raymond Aceto
Scarpia (August 11 - 24) - Thomas Hampson
Spoletta - Dennis Petersen
A Sacristan - Dale Travis
Conductor - Frédéric Chaslin
Director - Stephen Barlow
Scenic Designer - Yannis Thavoris
Costume Designer - Yannis Thavoris
Lighting Designer - Duane Schuler
Contact information:
The Santa Fe Opera
301 Opera Drive
Santa Fe, NM 87506-2823
Phone: 505-986-5955
Monday through Saturday (In-Season Hours)
505-986-5900 or 800-280-4654
9 AM to 5 PM, Mountain Time
boxoffice at santafeopera dot org
groupsales at santafeopera dot org
About SantaFe.com
SantaFe.com provides locals and visitors to Santa Fe alike the most current interactive platform for events, music, arts, business, dining and lifestyle. SantaFe.com is a division of Hutton Broadcasting, located at 2502 C. Camino Entrada, Santa Fe, NM 87507
Contact Information:
Scott Hutton
SantaFe.com / Hutton Broadcasting
http://www.santafe.com
(505) 471-1067 (Media inquiries only, please)