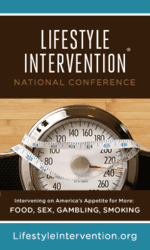 When we founded the Lifestyle Intervention Conference, it was with the specific intention of bringing the notion of Lifestyle Interventions to the forefront of both the industry and public consciousness.
Los Angeles, California (PRWEB) August 17, 2012
American Addiction Centers founder, behavioral health expert and author of Believable Hope: Five Essential Elements to Beat Any Addiction, Michael Cartwright proudly announced today that the second annual Lifestyle Intervention Conference would be featuring a special Lifestyle Intervention skills training experience with conference co-founder Brad Lamm. Brad Lamm (BR-I) and Dr. Kathy Willis will be presenting the Lifestyle Intervention skills training as an adjunct to the Lifestyle Intervention Conference from Sunday, September 30, through Wednesday, October 3, 2012.
The Lifestyle Intervention skills training equips the participant to effectively understand the history of crisis interventions as they relate to Brad Lamm's Lifestyle Intervention approach, which partners invitational intervention with a long-term family recovery curriculum. The training is offered as a no-fee premium training to all registered for the 2nd Annual Lifestyle Intervention Conference and Participants are invited to move from initial Lifestyle Intervention skills training to certification in this method through supervision of two cases from start to finish. This training has been approved for BR-I & BR-II applicable CEUs from IADOPCA.
Michael Cartwright said, "When we founded the Lifestyle Intervention Conference, it was with the specific intention of bringing the notion of Lifestyle Interventions to the forefront of the both industry and public consciousness. By having Brad Lamm provide the skills training component of our Lifestyle Intervention concept, it is safe to say that we are right where we want to be." Mr. Cartwright added, "With the staggering addiction numbers that emerge each year, the intervention community needs to be better prepared than ever before and having a firm grasp on Lifestyle Intervention skills training is a must for anyone conducting interventions."
The 2012 Lifestyle Intervention Conference unfolds at Las Vegas' Bellagio from October 1st–3rd and will offer extensive continuing education courses for Dietitians, Social Workers, Trainers, Psychologists and more. For more information about the conference or the Lifestyle Intervention skills training, visit http://www.lifestyleintervention.org or http://listvegas.eventbrite.com.
About The Lifestyle Intervention Conference
Michael Cartwright and Brad Lamm joined forces in 2011 to develop a new frontier for health, wellness and awareness. In less than a year, the Lifestyle Intervention Conference has become the premier event for the world's top health, wellness and addiction leaders. For 2012, Mr. Cartwright's company American Addiction Centers (parent company of FitRx, Greenhouse, A Better Tomorrow, and a growing number of top treatment providers across the country) has once again gathered the best minds in the world and the Lifestyle Intervention Conference is poised to shift consciousness to yet another level. Created with the intention of building a network of resources within the community of providers who serve those struggling with obesity, food addiction and now including a focus on process addictions, The Lifestyle Intervention Conference continues to be the most critical, industry-changing event to impact the health, fitness and wellness communities in decades.