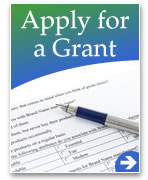 Los Angeles, CA (PRWEB) August 16, 2012
No More Poverty, the charity organization founded by brothers Michael Omidi, MD and Julian Omidi, introduced a refurbished website today, August 15, 2012. The young charity, introduced just a few weeks ago, is focused on increasing awareness of and donations to charities already doing great work to address poverty and its staggering effects throughout the world. The new website showcases charity partners in the fight for No More Poverty that have already distinguished themselves through novel and impressive accomplishments.
"Recognizing that there is strength in numbers, No More Poverty's objective is to increase the public awareness of innovative and effective charities and help them grow exponentially to help even more people," states No More Poverty's co-founder Michael Omidi, MD.
Suggestions for additional charities that No More Poverty and the Omidis can support are welcome. Interested parties are invited to visit http://www.nmp.org to apply for a grant in a few simple clicks. The impact can be local, national, or global; individual or community based, the important thing is the efficacy of the work and the impact to peoples' lives. It is important to note that No More Poverty does not accept monetary donations, but instead encourages support be given directly to the charities featured on the website.
"Our long-term vision for No More Poverty includes the addition of business consultation services that will help foster business development and job creation in disenfranchised areas," says Julian Omidi, co-founder of No More Poverty. "This will generate much needed opportunities in the community, paving the way for growth and prosperity."
No More Poverty (nmp.org) is a not-for-profit charity organization (with a pending 501c3 application) founded by brothers Michael Omidi, M.D. and Julian Omidi. The organization seeks to end poverty at home and abroad by supporting the efforts of like-minded charities and agencies.
Join us in the fight for No More Poverty. For more information, please visit Facebook/nmp.org or nmp.org.