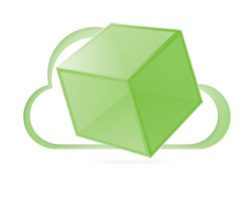 Sepago Profile Migrator helps make the user on-boarding process easier
Monroe, LA (PRWEB) August 17, 2012
With Cloud Desktops taking off, data migration will play a key factor in user acceptance and experience. Because of their importance, GreenQube partnered with Sepago to ensure that user profile migration was clean and complete.
As with any desktop migration, there are challenges. The move from XP to Windows 7 for an end user was not easy. The look and feel are quite different. Their local IT staff or external IT staff usually threw their hands up at the thought of migrating all the user data and settings over and typically started with a fresh user environment. They usually sited that this was to ensure that no user issues were copied over.
Migration to a Cloud Desktop will be no different. In fact may even be perceived as a larger issue. GreenQube spent months trying to answer the question of how to make this easier.
Enter Profile Migrator from Sepago. Sepago created Profile Migrator with the sole purpose of migrating user environments to different platforms. They also created the User Profile Manager that Citrix bought and introduced as version 3. When it comes to user settings and data, Sepago knows what they are doing.
Because of this and their integration into Citrix's CloudPortal Services Manager, GreenQube decided to partner with Sepago to assist in making the transition to the Cloud as pain free as possible for the end user and their technical support staff.
As a White Label Cloud Service Provider, GreenQube saw Profile Migrator as a great tool for its resellers to use. GreenQube's resellers are now able to collect parts or all of the user settings and data by configuring the Profile Migrator in the CloudPortal. The reseller is then able to upload that data and ensure that it is accessible by the end user in the Cloud Desktop. This allows for a smooth transition to the cloud for the end user. All of their app settings, desktop settings, and data will be the same in the Cloud Desktop.
About GreenQube
Green Qube, Inc. is a XaaS service provider specializing in White Label Service offerings. We provide a complete hosting platform to our partners who want to generate revenue and not have to worry about the backend infrastructure. Help us make cubicles green!
Since 2005, GreenQube has specialized in providing cloud-based solutions, including application hosting and desktop virtualization, for customers in a range of industries. "We're passionate about helping customers use best-of-breed virtualization technologies to increase efficiency, save money, and provide a better work-life balance experience for employees," says Hunter McFadden, Chief Executive Officer at GreenQube. "Continuous improvements in virtualization technology, the rise of the bring-your-own-device-to-work model, and more companies looking to maximize their IT investments has led to increased interest in replacing physical PCs with hosted desktops."