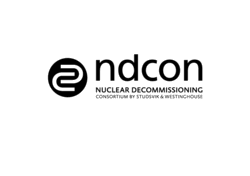 BRUSSELS (PRWEB) August 16, 2012
Westinghouse Electric Company today announces that it has signed a teaming agreement with Studsvik AB to offer jointly a full range of decommissioning services for nuclear power plants in Europe under the separate brand name of ndcon, Nuclear Decommissioning Consortium by Studsvik and Westinghouse. Services will include dismantling, decontamination and waste handling, initially in Germany and Sweden.
With more than 50 years of global experience in supplying the nuclear industry, Westinghouse is recognized as a proven supplier of decommissioning and dismantling (D&D) and waste management (WM) services for gas and sodium cooled reactors, as well as pressurized and boiling water reactors. Currently providing state-of-the-art solutions for spent fuel services, the treatment and handling of radioactive waste, and the interim storage and final disposal of low-, intermediate- and high-level waste, Westinghouse is also investing in D&D and WM innovation programs to address future market needs.
"Westinghouse has planned and executed D&D services in Spain, Sweden, Germany and other countries, each having different regulatory regimes and reactor designs," said Yves Brachet, president, Westinghouse Europe, Middle East & Africa. "This teaming agreement with Studsvik will bring together an excellent combination of decommissioning and dismantling skills and services, as well as a wealth of experience that will ultimately contribute to our customer's success."
Anders Jackson, president and chief executive officer, Studsvik AB, said of the agreement, "Studsvik holds already today a strong position in Europe, with a broad range of services for the whole life cycle of nuclear power plants and other nuclear operations. By establishing this close cooperation with world-leading Westinghouse, we complement Studsvik's areas of competence with all of the services that are necessary to offer turnkey contracts in connection with the decommissioning of nuclear power plants."
The first commercial nuclear power plants in Europe were commissioned 50 years ago and many of these units are now approaching their designed operating life. Additionally, political decisions have shortened the expected operation of nuclear power plants in Germany, where 17 nuclear reactors are planning to be phased out by 2022; eight were shut down in March 2011. For these reasons, a significant number of nuclear power plants across Europe will need to be decommissioned and dismantled in the next 15 to 20 years.
Westinghouse Electric Company, a group company of Toshiba Corporation, is the world's pioneering nuclear energy company and is a leading supplier of nuclear plant products and technologies to utilities throughout the world. Westinghouse supplied the world's first pressurized water reactor in 1957 in Shippingport, Pa., USA. Today, Westinghouse technology is the basis for approximately one-half of the world's operating nuclear plants, including more than 50 percent of those in Europe.
Studsvik offers a range of advanced technical services to the international nuclear power industry in such areas as waste treatment, decommissioning, engineering and services, and operating efficiency. The company has 60 years experience of nuclear technology and radiological services. Studsvik is a leading supplier on a rapidly expanding market. The business is conducted through five segments: Sweden, United Kingdom, Germany, USA and Global Services. Studsvik has 1,100 employees in seven countries and shares of the company are listed on the NASDAQ OMX Stockholm.