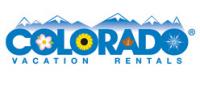 The Vail Soul Music Fest has selected Vail for its yearly festival because this ski resort town offers all things good for the soul.
VAIL, Colorado, (PRWEB) August 17, 2012
The Vail Soul Music Fest returns to the Ford Amphitheater in the majestic mountains of Vail, Colorado on August 17-18-19 for the third installment of this intimate and unparalleled adventure in soul. Vail Soul Music Fest, Colorado's only soul music festival, offers up a carefully curated lineup of international soul artists. Travelers heading to Vail for the event are booking vacation rentals through ColroadoVacationRentals.com for their accommodations.
The Vail Soul Music Fest will feature performances by Sugarfoot's Ohio Players, rising soul star Allen Stone, and Grammy-nominated singer/songwriter Anthony David, who will be joined by Algebra. U.K. favorites The Brand New Heavies bring their soul/funk/jazz songs to the live stage, husband/wife duo Kindred, and Natalie Stewart & Julie Dexter in their first U.S. appearance together as The Floetry Re:Birth.
The Vail Soul Music Fest has selected Vail for its yearly festival because this ski resort town offers all things good for the soul: exhilarating outdoor adventures, exquisite spa services, world class golf, fresh culinary options, and more. As Colorado's only soul music festival, Vail Soul Music Fest fills a unique niche in the state's thriving festival scene.
Visitors enjoy Vail vacation lodgiings overlooking breathtaking mountain backdrop and famous blue skies, the Vail Soul Music Fest will deliver its Vail Soul Fest Youth Day Music and Mentoring Program, bringing more than 100 multi-cultural and under-served youths from the Metro Denver and nearby mountain communities to Vail to participate in a day of music and outdoor workshops and activities for music enthusiasts and aspiring performers.
New fan engagement opportunities for Vail Soul Music Fest 2012 include a "Behind the Beats" speaker series featuring some of today's top music executives discussing the business of music, the festive "Backyard Boogie" BBQ, an uplifting and unforgettable Sunday morning Gospel Brunch, intimate parties and more.
ColoradoVacationRentals.com helps connect travelers with private Vail vacation accommodations near the Ford Ampitheater, offering an alternative to expensive hotels.
With plenty of competition for accommodations, travelers to Vail are booking short term vacation rentals for their stay, and a Colorado vacation rental property offers home-away—from-home comforts.
John Romano of ColoradoVacationRentals.com says that, in addition to privacy, Vail vacation home and condo rentals offer amenities like a full kitchen and laundry room.
"People have been taking advantage of vacation rental properties for short visits in places all across Colorado for years because of the convenience and cost savings," Romano says. "We make it easier for vacationers to connect with homeowners who want to rent their properties out to private parties."
"Our job is to make sure travelers and property owners connect, making it much easier for travelers to find the right place to stay, something that will suit their needs and easily suit their budget."
For more information on booking private vacation rentals in Vail or anywhere in Colorado, visit the ColoradoVacationRentals.com website.