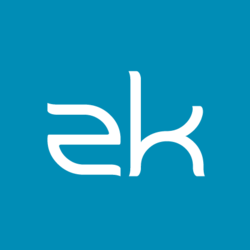 ZK is a highly productive open source Java framework for building amazing enterprise web and mobile applications.
London (PRWEB) August 16, 2012
After three months, ZK Team has announced another release of their flagship product ZK 6.0.2, this time upgrading to support development in OSGi environment to give developers more choice and flexibility while encouraging OSGi users to adopt and join the ZK community.
ZK is a highly productive Java Web framework designed to maximize an enterprise's operational efficiency and minimize development time and cost. ZK provides developers with a true event-driven model facilitating simple and transparent development of rich internet applications using pure Java as well as the flexibility brought about by its groundbreaking Server+client Fusion architecture that provides extreme productivity and security of event-driven server architecture while enabling fine grained control at the client.
ZK users can now develop leveraging OSGi's modular and dynamic model technology for ease of management and version control further reducing operational costs, maintenance and remote service management. OSGi (Open Services Gateway initiative )-supported framework allows developers to develop Java applications in a modularized environment for ease of management and version control, something that is not present in standalone Java environments until 2011. Basically, OSGi allows developers to decouple each application concern into separate bundles and run concurrently in different kernels and by default are unaware of other bundles, their kernels and classpaths which would later on give users more freedom to make any changes. Bundle services can be shared with other bundles via service registry which is how bundles interact with each other. OSGi keywords are: loose-coupling, hot deployment and versioning. To know more details on the benefits of developing with OSGi, please see here.
Developing a ZK application with OSGi is easy. Here's an example of how OSGi would help you in developing an application. Normally, a ZK application is created with a MVC pattern where data access related classes is put in one package and the web view related classes in another. In the case where a different web view with same back-end data set is needed, we create another web project and copy the same data access code from the first project.
With OSGi's modular concept, this is no longer necessary as we can simply draw the data access code into a standalone OSGi bundle called Data Access Bundle, and both the two web view bundles can use this data access code which reduces repetitive copy and pasting work as well as the trouble of having to manage multiple web view with essentially the same content. The OSGi standard provides powerful modularization and version control which makes it very convenient for developers to control the bundle versions with various functions, and can help developers to design the skeleton of the project with loose coupling. For more details, please refer to Develop ZK Application in OSGi Framework or download ZK now!
About Potix
Potix Corporation develops and supports ZK, the leading Java based Ajax solution. Innovation is the most driving force behind the growing Potix. Potix delivered the first Ajax framework to support Java and Android phones, the first embeddable Ajax spreadsheet, and the first to synergize the power of pure Java, markup and scripting languages.
ZK has more than 1,500,000 downloads since its first release in late 2005. ZK is deployed by a large number of Fortune Global 500 companies, including Barclays, Societe Generale, Swiss RE, eBay, Roche, Deutsche Bank, Sony, Sun Microsystems, Audi, EMC and Toyota, providing them with the ability to rapidly create rich Ajax enterprise level applications.