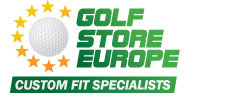 Representatives from the company spent some time earlier this month assessing Titleist's latest driver
(PRWEB UK) 16 August 2012
After talking extensively with its major suppliers, Golf Store Europe has surmised that Titleist's latest models should be available for purchase some time in February or March 2013.
The Titleist 913 Fairway Woods are designed for long-stance or tee shots and are the result of much painstaking research from the product development team at the world-renowned golf brand.
Representatives from the company spent some time earlier this month assessing Titleist's latest driver and Managing Director Dermot Hegarty was quick to sing its praises, stating that he expects sales of the product to hit the roof as it is finally made available to the buying public after a lengthy trial on tour this summer. After talking extensively with other industry professionals about the product, GolfStoreEurope has also surmised that top golf fans and players lucky enough to have tested the prototype are also thoroughly impressed with the 913, which boasts an improved face insert and several innovative new features.
The recommended retail price of the Titlelist 913 Fairway Wood is yet to be announced.
Golf Store Europe stocks a wide range of Titlelist products and encourages golfers of all skillsets and abilities to check out its comprehensive collection of drivers online.
GolfStoreEurope is Europe's leading provider of specialist golf equipment. Based in Ireland and boasting stores up and down the country, the retailer also gives customers the opportunity to order an array of top golf accessories on the web – head over to golfstoreeurope.com and check out the ever-expanding range of products now available at the click of a button. The staff at the company emanate a clear passion for the sport and so are able to cater for both amateur and professional golfers alike.