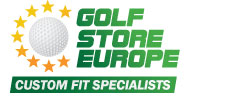 Phelps said that 'golf is one of the things I want to focus on'
(PRWEB UK) 17 August 2012
Phelps intends to work with Tiger Woods' former coach Hank Haney for reality TV show 'The Haney Project', a series which is to be broadcast on the Golf Channel – and representatives from Golf Store Europe believe this could be a move that raises the profile of the sport dramatically amongst fans of the highly accomplished swimmer, who boasts 18 Olympic medals to his name.
In a statement released shortly after the British Olympics drew to a close, Phelps said that 'golf is one of the things I want to focus on' and expressed his desire to 'shift his competitiveness' to a new sport as he enters a 'new chapter' in his life.
A team member from the online golf retailer explains the potential impact Phelps' announcement could have on the golf industry.
"As Michael had already announced his impending retirement before he competed at the London Games this year, the public were already speculating what he'd plan to do next. The fact that he has expressed a keen interest in golf is likely to prove to those sceptical of the game that it is fast becoming the game of choice amongst sports icons," he explains.
GolfStoreEurope is Europe's leading provider of specialist golf equipment. Based in Ireland and boasting stores up and down the country, the retailer also gives customers the opportunity to order an array of top golf accessories on the web – head over to golfstoreeurope.com and check out the ever-expanding range of products now available at the click of a button. The staff at the company emanate a clear passion for the sport and so are able to cater for both amateur and professional golfers alike.