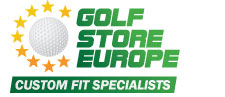 Golf Store Europe believes that change is needed if Westwood is to return to
next year's Majors back on form
(PRWEB UK) 18 August 2012
The news comes as the industry speculates Westwood's poor performance at this year's USPGA Championship. Representatives from Golf Store Europe, a top golf equipment retailer on the web, have commented that the move could signal a new beginning for the golf star, who has struggled to match his previous successes of late.
Westwood himself admitted to his manager, Chubby Chandler, that he has 'lost a bit of focus and enthusiasm' in recent years, an attitude that could have contributed to a six-year run without a victory at a major. As well as parting ways with Cowen, Westwood has also changed his part-time caddie in a bid to start afresh with a new team and a different approach.
A team member at Golf Store Europe believes that change is needed if Westwood is to return to next year's Majors back on form.
"It's encouraging that Lee has recognised the need to take positive steps to improve his game, so we wholeheartedly agree with his decision and hope that he bounces back in 2013 after much practice to take on McIlroy et al next season".
GolfStoreEurope is Europe's leading provider of specialist golf equipment. Based in Ireland and boasting stores up and down the country, the retailer also gives customers the opportunity to order an array of top golf accessories on the web – head over to golfstoreeurope.com and check out the ever-expanding range of products now available at the click of a button. The staff at the company emanate a clear passion for the sport and so are able to cater for both amateur and professional golfers alike.