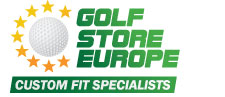 Golf Store Europe has listed eight tips that will help amateurs determine which equipment to purchase before they step out onto the field
(PRWEB UK) 19 August 2012
First-time golfers need to ensure they are using the correct equipment if they are to improve. Top online retailer Golf Store Europe has listed eight tips that will help amateurs determine which equipment to purchase before they step out onto the field.
1. Choose the right set of clubs. Golf Store Europe would recommend trying out different makes and models of drivers, putters, woods and irons to get a feel for the specifications that best suit them.
2. Buy custom-fit clubs. The team would also suggest ordering tailor-made clubs after a professional fitting. They are likely to enhance a player's performance more than off-the-shelf products as they will be designed and weighted to an individual's own personal swing style.
3. Get to know which club is used for which type of shot. Typically, irons are used for a wider variety of shots, while woods are best for long-distance swings and putters are used on the green to roll the ball into the cup. Player should write up a list of the clubs and their capabilities and refer to it as often as they need to.
4. Take advantage of hybrids. Hybrids are clubs that can be used instead of the longer irons and have been developed to make it much easier to hit the ball and determine its air pattern.
5. Keep clubs clean during play. Carry a club-cleaning brush at all times to prise the dirt out of the grooves and keep a damp towel in the bag in case the heads need to be cleaned at any point during the game.
6. Try out golf balls with different compression levels. When purchasing performance golf balls, you will notice that many products have the numbers 80, 90 or 100 marked onto their shell. These values indicate the 'hardness' of the ball. Most people use a 90 as standard but golfers should experiment with each specification to find out which type suits their game the best.
7. Mark your golf balls. There will be plenty of other players out on the field and some may even have bought the same type of ball, so it's crucial that players stamp their equipment with their own unique mark.
8. Choose the right cart. There are many different kinds of golf carts available, from hand carts and push carts to small vehicles. The key is to find a cart that makes your game easier and isn't going to prove to be a burden.
Golf beginners are encouraged to take a look at the comprehensive range of golf equipment from Golf Store Europe for examples of all the products listed above.
GolfStoreEurope is Europe's leading provider of specialist golf equipment. Based in Ireland and boasting stores up and down the country, the retailer also gives customers the opportunity to order an array of top golf accessories on the web – head over to golfstoreeurope.com and check out the ever-expanding range of products now available at the click of a button. The staff at the company emanate a clear passion for the sport and so are able to cater for both amateur and professional golfers alike.