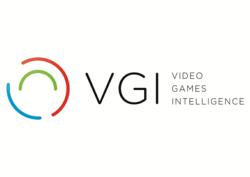 It's estimated that mobile gaming will be worth a staggering £6.3bln by 2014.
London, UK (PRWEB) August 17, 2012
The Mobile gaming market is huge. Today over 135mln people play at least one hour of games per month on a smartphone or tablet. But, with over 28bln downloads available across Android and Apple stores combined, many of which playable for free, getting your game noticed and making money is no mean feat.
Cautious optimism
Will Luton, CEO, Mobile Pie says: "The best way to market a game is to get featured by Apple, and by word of mouth. But, whatever you do, you still need to make an awesome game. There are lots of techniques to monetise players. You can learn when to charge, how to charge, retention mechanics, and so on. But, ultimately, the game needs to be good."
Luton adds: "Ultimately, the majority of your players will never pay. Some will pay something, and some will pay lots. You have whales, minnows and dolphins. It's a silly notion, but it's true."
To succeed on mobile developers need to optimise player engagement. The Holy Grail: get more people to play, stay and pay. But strategic, business model decisions need to be made. Do you develop a free-to-play game and then try to convert players to payers with in-game purchases; or simply charge for users to download the game?
Luton believes there's a future for both. "There is certainly a shift to freemium – people increasingly understand it and are getting used to it. But then there are also opportunities for paid games…You'll have triple-A titles that will cost £4 or $10 to download."
So the position mobile game developers will take remains uncertain, but the continued growth of the market is clear. It's estimated that mobile gaming will be worth a staggering £6.3bln by 2014.
Luton says: "We're going to see some new and interesting things, and personally that's why I like the mobile space. Things move so quickly. There are design problems that need to be solved. And the people that come up with those first are the people that do well."
To support the growth of the mobile gaming market, Video Games Intelligence has organized the Mobile Gaming Summit (London, Dec 6-7) which focuses on how to engage and monetise players.
Built for pioneering companies from right across the mobile gaming industry, confirmed attendees already include:
Publishers: Konami, Ubisoft, EA, Namco, Disney and Take 2
Mobile studios: PopCap, Big Fish, Neon Play, Spilt Milk, Mobile Pie, Handy Games and Glu Platforms/ mobile marketing / advertising: Metaflow, Xbox, Swvre, Sony Mobile and Flurry
George Kiley, Chief Editor, Video Games Intelligence says: "The future of mobile gaming hinges on the development of compelling games that optimise player engagement. So the London Summit centres on striking the balance between monetisation and engagement, not only in the UK but across multiple markets."
To learn more about the agenda, speakers and sponsors please click here to download the Summit Brochure: http://bit.ly/OkRIKb
For more information and to book your place contact George Kiley at gkiley(at)fcbusinessintelligence(dot)com, or Tel: +44 (0) 207 3757545