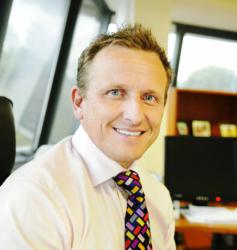 I hope our investment will help the club continue to grow and reach greater heights in years to come
(PRWEB UK) 17 August 2012
Autonet Insurance, the Staffordshire based insurance broker has yet again dug deep and generously agreed to sponsor one of the counties local football clubs, Norton United, based in Stoke on Trent. The club was established in 1989 and has grown from strength to strength ever since. They have been winning various trophies throughout the years including the League Cup and the prestigious Staffordshire FA Senior Vase and were eventually promoted to The North West Counties Football League in 2002.
Over the last five years the club has seen many changes. These include new members to the management and coaching staff as well as a huge investment into the surrounds of the pitch, the erection of floodlights and a complete relay of the whole playing surface which alone cost £35,000.
Added to the list of transformations, they have recently had changing rooms donated by premiership side Stoke City, after they moved into their new £6 million training ground facility based in Trent Vale.
Autonet Insurance, the UKs largest independently owned van insurance broker were approached by the local football club for sponsorship of their stadium. Keen supporters of the local community, Autonet Insurance were happy to invest. The three year sponsorship deal will now see the ground renamed the 'Autonet Insurance Community Sports Ground' as well as their company logo on bill boards around the ground and on adjacent buildings around the stadium. There will also be a dedicated page in the clubs programme advertising products and services which the broker offers.
Ian Donaldson, Autonet Insurance's Managing Director commented: "This is a great opportunity for both parties concerned. As an avid football supporter myself, I was happy to help an up and coming team from the local community. I hope our investment will help the club continue to grow and reach greater heights in years to come."