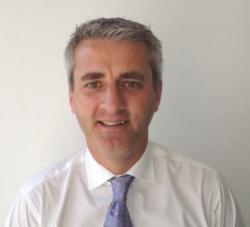 I'll be looking to promote the unique AES brand and what it stands for in the Middle East.
London (PRWEB UK) 16 August 2012
Mark Recardo joins AES International in August, with 12 years' experience working in international financial services, first in Singapore and more recently in Qatar. Most recently, he was CEO of International Financial Services (Qatar), having obtained one of the very first licenses to trade in Qatar.
On joining AES, Recardo comments: 'I was very impressed with everyone at AES, and especially their focus on positive change. AES clearly works very hard to transform an industry that comes with a cloud. I feel it's a good fit for me going forward, as we all work together to promote integrity in our business.'
He further comments, 'I see the Middle East as the future of our business. As I'll be based in Dubai, I'll be looking to promote the unique AES brand and what it stands for in the Middle East.'
CEO Sam Instone adds, 'Mark has recognised that AES offers a very trusted proposition for entrepreneurial and professional advisers. I am confident his practice will be a huge success and that he will play an important part in helping us promote positive change and transforming our industry into a profession.'
Recardo's appointment is the latest for AES, which was ranked the UK's fastest growing financial services company and 11th overall in the Sunday Times Virgin Fast Track league table for 2011.
About AES International:
AES International is the trading style of the AES International Global PLC Group of companies, and operates in several jurisdictions around the world, providing financial planning, wealth management and managed banking services to expatriates living and working in Europe, the Middle East and elsewhere
Headquartered in London, the AES Group I has become a recognised brand for dynamic wealth managers, offering three distinct propositions for employed advisers, advisers wishing to join a network and appointed representatives.

AES International Global PLC consists of the following companies:
AES Financial Services Ltd, which is authorised and regulated by the UK Financial Services Authority (FRN 464494). AES Financial Services Ltd is authorised to provide both investment and insurance advice in all EEA member states via the provisions contained within the Insurance Mediation Directive (IMD) and the Market in Financial Instruments Directive (MiFID);
AES International SA, a member of ARIF, a self regulatory body recognised by FINMA and the Swiss Federal State;
AES Middle East Insurance Broker LLC, licensed by the Ministry of Economy, United Arab Emirates.