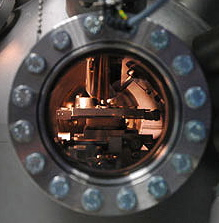 The Center relies on Bright Cluster Manager for provisioning, scheduling, monitoring and system management.
San Jose, CA (PRWEB) August 16, 2012
Bright Computing announced that its partner ClusterVision, Europe's dedicated specialist for HPC cluster solutions, has completed installation of an HPC cluster extension at the Centre de Recherche Public Gabriel Lippmann (CRP-GL), one of Luxembourg's leading research and development facilities. The newly extended cluster provides high performance computing facilities for an extended community of research and commercial development partners, enabling applications in fields such as climatology, medical research, and manufacturing.
The Center relies on Bright Cluster Manager® for provisioning, scheduling, monitoring and management of its extended cluster.
Located in Belvaux, in southwestern Luxembourg, the Centre de Recherche Public Gabriel Lippmann (CRP-GL) is a public establishment devoted to the advancement of applied scientific research and technological development. Named in honor of Professor Gabriel Lippmann, Nobel Prize winner for Physics in 1908, CRP-GL has focus in 3 major areas:

Innovative materials technology, in particular nano-technologies and instrumental development,
Sustainable management of natural resources,
Technologies for the information society.
ClusterVision built and installed the facility's first supercompute cluster in April 2011 to serve the needs of 18 research and development projects, in areas such as environmental modeling and materials science. This Supermicro system comprised 32 compute nodes, containing 128 AMD Shanghai 8376HE processors, a total of 512 cores. The system also included 80TB of usable Supermicro storage, shared with NFS. The cluster's on board provisioning and operation was managed using Bright Cluster Manager.
To support the growing compute needs of the Center, ClusterVision recently completed an extension to this cluster, adding 24 additional compute nodes and 2 redundant master nodes. These nodes, in the form of Dell C6100 servers, comprised 48 Intel X5650 processors, a total of 288 cores. The extended system now delivers more than 6 TFlop/s compute and 140 TB storage capacity. ClusterVision built this extension as a turnkey system within two months. ClusterVision will provide training and support on an ongoing basis. Bright Cluster Manager continues to provide the management solution for the cluster.
The CRP-GL cluster extension provides a powerful HPC capability both for the CRP-GL and its external customers. End-user research applications being run on the cluster cover a wide range of interests, including regional climate modeling, Monte-Carlo stochastic simulation of hydrological processes, advanced protein modeling, and molecular dynamics. They also include commercial applications in material science and automotive manufacturing.
About the Centre de Recherche Public Gabriel Lippmann
CRP Gabriel Lippmann focuses on three major axes: innovative materials technology, in particular nano-technologies and instrumental development, sustainable management of natural resources and technologies of the information society. Two hundred researchers, teacher-researchers and 3rd year trainees carry out research work. http://www.crpgl.lu
About ClusterVision
Bright partner ClusterVision specializes in the design, deployment and operation of High Performance Compute (HPC) clusters. Compute clusters are used by pioneering organizations in academia and industry to run high-intensity computing applications in fields such as scientific research and development, manufacturing, healthcare and finance. By combining cutting-edge hardware and software components with a range of customized professional services, ClusterVision helps its customers create top-quality, efficient and reliable HPC solutions. In addition to systems technologies from leading manufacturers, ClusterVision's solutions typically include a range of HPC software components, such as Bright Cluster Manager. ClusterVision offers a full portfolio of professional services, covering the total cluster lifecycle - from system design, assembly and certification, to operational management, support, and training. With a background in applied scientific research, and practical experience in a wide range of HPC technologies, the ClusterVision team has designed and built some of the largest and most complex computational, storage and database clusters in Europe. http://www.clustervision.com
About Bright Computing
Bright Computing specializes in management software for clusters, grids and clouds, including compute, storage, Hadoop and database systems. Bright's fundamental approach and intuitive interface makes cluster management easy, while providing powerful and complete management capabilities for increasing productivity. Bright Cluster Manager is the solution of choice for many research institutes, universities, and companies across the world, and is used to manage several Top500 installations. Bright Computing has its headquarters in San Jose, California. http://www.brightcomputing.com