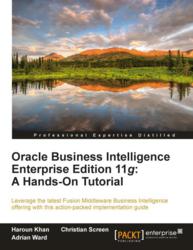 70 fast-track, example-driven recipes with clear instructions for .NET Framework
(PRWEB) August 16, 2012
Packt is pleased to announce the publication of OData Programming Cookbook for .NET Developers book and e-book. Developers will find it simple and handy means to resolve common OData programming issues more effectively using this book. They will also explore the new OData programming features in latest and future versions of WCF Data Service.
About the Author:
Steven Cheng: A senior support engineer at Microsoft Global Technical Support Center, Steven Cheng has been supporting Microsoft software development technologies for more than 5 years. Microsoft development technologies including .NET framework, ASP.NET, XML WebService, Windows Communication Foundation, SharePoint development are his areas of extertize.
Open Data Protocol (OData) is a Web protocol for querying and updating data that provides a way to unlock your data and free it from silos that exist in applications. OData is being used to expose and access information from a variety of sources. Open Specification Promise to allow anyone to freely interoperate with OData implementations.
OData Programming Cookbook for .NET Developers will help professionals to build, create, consume, host, access and secure OData services. They will also learn to use query options to perform advanced OData service query and JQuery for OData service query in AJAX web application.
This book will guide the .NET professionals with basic to advanced walkthroughs of common OData programming cases for the Microsoft .NET Framework platform through hands-on and practical recipes. They will also find recepies discussing real-world OData producers and new features in latest and future versions
The chapters emphasized in the book are;
Chapter 1: Building OData Services
Chapter 2: Working with OData at Client Side
Chapter 3: OData Service Hosting and Configuration
Chapter 4: Using OData in Web Application
Chapter 5: OData on Mobile Devices
Chapter 6: Working with Public OData Producers
Chapter 7: Working with Security
Chapter 8: Other OData Programming Tips
Chapter 9: New Features of WCF Data Service 5.0 (OData V3)
Packt Publishing has also released and is due to publish other .NET books:
1) .NET 4.0 Generics Beginner's Guide (published)
2) Amazon Web Services: Migrating your .NET Enterprise Application (published)
3) Visual Studio 2010 Best Practices (expected)
All .NET books are published by Packt Enterprise. Packt Enterprise is a publishing division of Packt Publishing designed to serve the information needs of IT Professionals in the Enterprise space. Packt Enterprise also publishes on Microsoft, IBM, Oracle, Citrix, Java, Amazon, Google and SAP technologies.