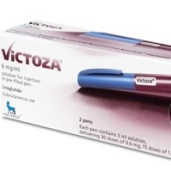 East Providence, RI (PRWEB) August 16, 2012
The defective drug lawyers at d'Oliveira & Associates currently are seeking clients who have allegedly suffered from pancreatitis and/or pancreatic cancer after using the injectable diabetes drug Victoza.
Victoza (liraglutide) is intended to help an individual who suffer from type 2 diabetes to stabilize blood sugar levels. While the drug is injected like insulin, it is not itself a form of insulin. It is a hormone replacement that can help the body to maintain a healthy level of insulin in the bloodstream.
According to a June 2011 safety warning issued by the Food and Drug Administration, Victoza has also been linked to a risk of cancer and acute pancreatitis. Pancreatitis is an inflammation of the pancreas. When an individual is diagnosed with acute pancreatitis, there is a risk that an individual may develop certain severe complications, including organ failure and necrosis, or death of tissue in the pancreas.
Source:http://www.fda.gov/Safety/MedWatch/SafetyInformation/SafetyAlertsforHumanMedicalProducts/ucm258826.htm
To help protect the rights of individuals who may have suffered injuries because of pancreatitis while taking the diabetes drug Victoza, d'Oliveira & Associates has offered its no win, no fee guarantee. Individuals who choose to hire d'Oliveira & Associates will be charged no fee unless they recover monetary damages, such as through a settlement or judgment.
About d'Oliveira & Associates Dangerous Drug Attorneys: d'Oliveira & Associates is a law firm that works with some of the leading attorneys in the United States for dangerous drug, defective medical product and medical malpractice cases. The firm also focuses on personal injury cases, including auto accidents, slip and falls, dog bites as well as social security disability cases.
For a free legal consultation, call 1-800-992-6878 or visit their website at Victoza Lawyer