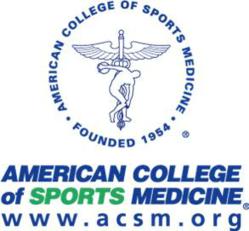 Indianapolis, IN (PRWEB) August 16, 2012
Runners naturally develop a more economical running style over time, according to research published in the official journal of the American College of Sports Medicine. This study, in the September edition of Medicine & Science in Sports & Exercise®, demonstrates that after completing a 10-week running program, participants had improved running economy by 8.4% through a self-optimization process.
The authors studied a group of 14 beginning-level runners over 10 weeks to assess the body's biomechanical and physiological adaptations to running. The study's results showed that runners naturally improved their gait by having greater knee flexion at toe-off, a later occurrence of peak ankle flexion during stance, and a slower rate of rearfoot movement at touchdown. The runners also showed improvement in treadmill time to exhaustion, although they did not improve VO2max (maximal oxygen consumption).
"Over the course of the study, the participants modified their running styles to become better, more economical runners," said Isabel Moore, of the University of Exeter, the primary investigator. "These adaptations were not brought about by specific technique training, rather they were brought about by the body naturally self-selecting its optimal running gait. It is possible that these modifications can help individuals meet their running goals, whether this is increasing their running distance or improving their race time."
Limited research has been done on investigating the effect of increased running experience on running gait prior to this study, which used detailed kinematic and kinetic analysis to observe individuals who are beginning to develop their running form. The results offer greater insight into the development of athletes and the manner in which the body adapts to physical activity.