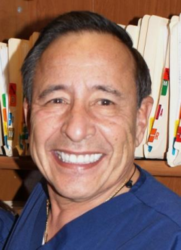 Houston, Texas (PRWEB) August 17, 2012
As stated by Dr. Felipe Nery Flores-Sandoval, MD. "No woman should wear diapers".
Urinary incontinence is a condition that affects at least 20% percent of women in the United States alone. In fact, some estimates bring this number up to 45% if including women who are undiagnosed. Additionally, approximately 25% of new mothers have unexpected urinary leakage after a vaginal delivery and about 16% of women have leakage following cesarean section.
InTone, from InControl Medical, is a combination therapy device designed to stop urinary incontinence in females who have been diagnosed with stress, urge, or mixed incontinence. InControl Medical is convinced InTone will significantly improve bladder leakage for those who have followed the recommended protocol with medical supervision and will refund the cost of the device minus a small disposal fee if the patient's condition does not improve. InControl Medical is the only company in this field with the confidence to guarantee its product.
To contact Felipe Nery Flores-Sandoval, M.D. call 713-799-8896
Visit InControl Medical for more information on how InTone treats female urinary incontinence http://www.incontrolmedical.com.