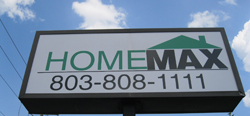 Lexington, SC (PRWEB) August 16, 2012
HomeMax, a leading provider of mobile and modular homes in South Carolina, is pleased to announce that the homes they build are all Energy Star rated with the Next Generation of Energy Star. An Energy Star rated home is built to meet the strict energy efficiency guidelines set by the U.S. Environmental Agency (EPA).
The Next Generation of Energy Star is the new technical standard that focuses on a cost effective process and more ways to improve building performance and achieve greater energy savings. The Next Generation is enhanced with information regarding new products, foundation options, and new ventilation and heating systems.
"Every HomeMax home is Energy Star rated," said David Fautley, owner of HomeMax. "Not only does this save our customers money on their utility bills, but an Energy Star rated home also increases its resale value."
There are several key incentives for purchasing a home that is Energy Star rated. The state where the home is located offers a $750 tax credit for buying an Energy Star rated home. It also requires no sales tax to be paid on the home.
Additionally, the EPA reports that it is 40% less expensive to cool an Energy Star home than a regular home. HomeMax will continue to offer Energy Star homes to help customers lower utility bills, save thousands of dollars in maintenance costs, increase indoor air quality, and prevent air pollution, which appeals to HomeMax customers looking for a "green" home.
About the company:
HomeMax is the first choice for modular and mobile manufactured homes in Columbia, Lexington and throughout South Carolina. At HomeMax they offer the highest value for a mobile home investment. HomeMax builds state of the art Energy Star efficient homes. Their "maxair" heating and cooling systems save customers hundreds of dollars in utility bills yearly. For more information visit their website at http://www.homemaxsc.com.