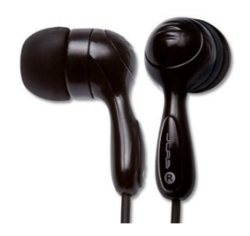 Atlanta, Georgia (PRWEB) August 29, 2012
Expert 10rate editors have chosen the Top Headphones in their latest Top 10 list in the electronics arena. Headphones are an important investment if a listener is concerned about experiencing the best possible sound quality out of any given media. A good pair of headphones is going to deliver the best richness and range of sound available directly to a user's ears. The following criteria were used by 10rate editors to compile the Top 10 List:
1. Comfortable wearing even for extended periods of time
2. Clear, sharp highs, steady mids, and tight lows
3. A powerful bass without distortion or muddiness
4. A long enough cable for some mobility
5. Compatibility with home stereo systems, computers, and mp3 players
6. Stylish, lightweight design that isn't too bulky
According to the top 10 list, two of the most notable headphones currently available on the market are the Sony XD200 Headphones and JLab Audio Ear Buds. Concerning the Sony headphones, reviewers stated that, "A quality headphone set from Sony, these stereo headphones provide powerful sound with great detail and range. There's just enough bass to give music and movies richness and depth, and even with a lot of bass there's no distortion. We liked using the sound mode switch to adjust the bass for movies or music so you can enjoy the specific qualities of both."
When reviewing the Jlab Audio ear buds, editors said,"For comfortable, inexpensive earbuds that provide sharp sound, you won't be disappointed by the JBuds noise-reducing earbuds. Ideal for people who find over-the-ear headphones uncomfortable to wear for long periods, these earbuds are designed so you almost forget they're there in your ears. You won't get the full depth of sound you would expect from circumaural headphones, but it's still sharp and the bass doesn't muddy. "
10rate.com conducts reviews in various product and services categories and publishes "Expert Top 10 Lists for Everything in your life." The company's web site strives to "Make it Easy" to select from the hundreds of choices there are in the product and service market place. All products and services are thoroughly researched by the companies expert editors prior to receiving a rating on a 1-10 scale. In addition to product reviews the companies editors write guidelines, buying guides and articles on various topics surrounding each product or service category covered to help educate the consumer.