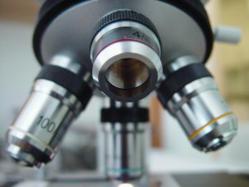 I hope that more progress is made in getting the legislation to enforce the Food Safety Act that was passed 2 years ago. Without adequate enforcement, we as a nation are more susceptible to a foodborne calamity
Newport Beach, CA (PRWEB) August 20, 2012
The Centers for Disease Control and Prevention recently posted online the latest data available for foodborne illnesses in 2011. According to the Binar | Chase law firm, it appears that no real progress has been made on reducing the number of foodborne illnesses. For several of them, the numbers actually increased. More than 48 million Americans contract some type of food related illness each year. Most cases are not serious and only last a few days, but some can be life-threatening.
Compared to the 2006-2008 period, Camplylobacter, Salmonella, Listeria and E Coli have all increased. (*1)
John Bisnar, a foodborne illness attorney, is disheartened by this news. "I hope that more progress is made in getting the legislation to enforce the Food Safety Act that was passed 2 years ago. Without adequate enforcement, we as a nation are more susceptible to a foodborne calamity."
What Are The Common Types of Foodborne Illnesses?

Salmonella is the most frequently reported illness. Any raw food of animal origin, such as meat, poultry, milk and dairy products, eggs, seafood, and some fruits and vegetables may carry Salmonella bacteria.
Camplylobacter is the second most frequently reported cause of foodborne illness and is typically found in meat and poultry.
Listeria can be a serious illness and can come from vegetables in contaminated soil or fertilizer, meat and dairy products, unpasteurized milk foods and processed foods such as soft cheeses and cold cuts that can be contaminated after processing.
E Coli is a common bacteria found in the digestive tracts of humans and animals. You can get infected by coming into contact with the feces, or stool, of humans or animals. This can happen when you drink water or eat food that has been contaminated by feces. It can occur in lakes and swimming pools, meats and raw vegetables and raw dairy products.
For more common foodborne illnesses, see Foodborne Illnesses Symptoms and Causes
There is a new Food Safety Modernization Act that was passed in 2010, which will shift the FDA's food safety program more towards prevention rather than reaction, however they have been stymied in actually implementing the new rules, so little has been done yet.
The Food Safety and Inspection Service has a new proposal for inspecting poultry, yet it does not require poultry plants to test for Salmonella and Campylobacter, which will greatly hinder their ability to know whether the poultry plants are actually reducing the contamination.
What Can You Do To Prevent Foodborne Illnesses?
Many of us think we are careful in our food preparation, but studies have shown that many of us aren't being careful enough.
Here are some tips on safe food handling*(2):
Refrigerate and freeze foods that need to be chilled right away.
Use a meat thermometer to make sure your food is cooked thoroughly.
Wash your hands for at least 20 seconds with warm, soapy water before and after handling any raw meats, fruits and vegetables.
Wash all fruits and vegetables in cold water. Warm water facilitates easy bacterial growth.
Wash utensils and disinfect surfaces before and after use.
Don't use the kitchen counter to defrost food - use the refrigerator, cold running water, or the microwave oven.
Don't let food marinate at room temperature.
Foodborne illnesses are easily preventable but you can't be certain food workers are following the same disease prevention preparation. Food manufacturers, restaurants and product companies are responsible to keep their consumers safe.
About Bisnar | Chase
If you have contracted a serious food related illness you think could have been preventable, you may need the advice of an experienced Orange County Foodborne Illness Lawyer. In business since 1978, Bisnar | Chase have recovered millions of dollars for food poisoning victims, as well as many other personal injury victims. For a free consultation, Call Bisnar | Chase at 800-561-4831 or visit their website at: http://www.orange-county-lawyers.com
Attributions:
*(1)cdc.gov/foodnet/data/trends/data-for-figures-2011.html#data-fig9
cdc.gov/foodnet/data/trends/figures-2011.html#fig4
*(2) - abcnews.go.com/Health/tips-prevent-food-borne-illness/story?id=13721414#.UCALCqMnf_c