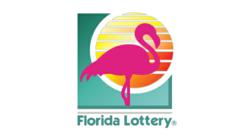 (PRWEB) August 17, 2012
The new summer campaign for the Florida Lottery is on the air and Upstairs created the animation. The Miami post-production facility created digital fireworks that are the focus of the commercial that was premiered for the 4th of July.
In order to make magic work, a magician needs to be able to make things look as real as possible. He needs to create an illusion that leaves the spectator wondering how it was done. The latest Florida Lottery campaign created by MGS Communications and post-produced by Upstairs is creating that magic with TV viewers. The digital fireworks created by the Miami Post-Production facility posses all the magic that can be bestowed… by technology.
"The campaign was launched to honor the festivities of Independence Day (the 4th of July) and that is fireworks are the main theme of the spot. We looked at a lot of references of real fireworks and recreated the best ones using a digital particle system," commented Wally Rodriguez, Director of Visual Effects at Upstairs. A great illusionist will never reveal his secrets, but some details were revealed by Rodriguez who explains, "The particle system allowed us to generate fireworks that actually spelled words and numbers and this technique perfectly met the clients creative direction."
The commercial went on the air a few days before the 4th of July and will run throughout the summer. The main goal is to introduce the audience to the scratch-off game whose prices can range from $10,000 up to a million.
In the commercial, a technique was introduced to make the effects more natural, comments Rudel Reyes, Upstairs Animator. "The other interesting aspect of this project is that the camera moved from one part of the sky to another, catching the fireworks as they went off, just as a person watching the show would focus from one area to the other."
The spark that initiated these fireworks was MGS producer Gilberto Cárdenas who also praised the work from Upstairs. "We got exactly what we wanted, that was an animated sequence that looked real. An extra touch that is always part of the experience of working with Upstairs was the sound design from Uptempo. Having both under one roof is not only practical, but pretty much guarantees a product that is more integrated and of higher quality".
The final result of all this visual trickery was truly explosive.