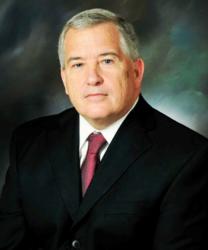 Vero Beach, FL (PRWEB) August 16, 2012
George Glenn Law, a trusted Florida law firm, recently announced that it has moved to a new location in Vero Beach. The new office, located at 2165 15th Avenue, is in downtown Vero Beach, one block east of the public library and behind the historic courthouse.
Attorney George Glenn, a Vero Beach native, has been providing quality legal services in Indian River County for over 30 years. Mr. Glenn has opened his own law firm at the Vero Beach location in an effort to provide clients with personalized service.
"As a Vero Beach native, I am excited about offering my firm's legal expertise in the community where I grew up," said Attorney George Glenn. "The new office is in a great location and gives us the opportunity to provide our clients with personalized, more convenient service."
Mr. Glenn is a member of the Indian River County Bar Association, the Florida Bar Wills, Probate & Trust Sections and the Florida Bar Family Law Section. Since his licensure in 1981, Mr. Glenn has practiced in the areas of probate, estate planning, trusts, social security disability, real estate, and personal injury law.
Mr. Glenn is also an experienced civil trial lawyer, litigating several aspects of family law, including divorces, child custody issues, alimony, child support, paternity actions and premarital agreements. For complete information about George Glenn Law services, including information about Mr. Glenn's firm and directions to the new office, visit his website at http://www.gglennlaw.com or call (772)569-0442.
About the company:
The Law Offices of George Glenn offers experienced representation in the matters of Family Law, Personal Injury, Wills, Trusts, Probate Estates, Social Security Disability, Real Estate Law, Civil Trial and Mediation. Mr. Glenn is a Vero Beach, Florida native and has practiced law and represented clients in Indian River for the past 30 years. For more information visit their website at http://GGlennLaw.com.