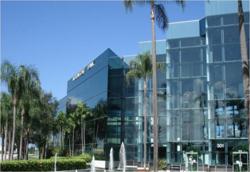 Boca Raton, FL (PRWEB) August 21, 2012
Thomas Anthony Guerriero CEO of WMX Group Holdings, Inc. (WMXG:OTCBB) announces that they have officially opened their new headquarters in Boca Raton, Florida. Guerriero stated, "All of us at WMX are very excited about the move to South Florida and are looking forward to becoming a big part of the strong business community of South Florida."
WMX Group Holdings, Inc. "WMX"® is a diversified holding company that oversees and manages a number of WMX Divisions. WMX provides online platforms, products and services across a plethora of industries. WMX's core business is that it has created a safe and secure proprietary auction website platforms for the buying and selling of real products in several proprietary market segments across the globe.
​The Company plans to continue with their growth strategy by introducing new WMX Market Segments, WMX Divisions, and use attained capital and cost flow from operations to begin acquiring companies around the world that bring an added value to WMX and expanding upon its existing portfolio. The Company believes that this global acquisition strategy will allow for more rapid gains in market share and stronger revenue growth over the long term. WMX Group Holdings, Inc. is a publicly trade company under the stock symbol (WMXG:OTCBB).
Safe Harbor for Forward-Looking Statements
This press release contains forward-looking statements within the meaning of Section 27A of the Securities Act of 1933, as amended, and section 21B of the Securities and Exchange Act of 1934, as amended. Readers are cautioned not place undue reliance on these forward-looking statements, which are only predictions and only speak as of the date hereof. Forward-looking statements usually contain the words "estimate," "anticipate," "believe," "plan," "expect," or similar expressions and are subject to numerous known and unknown risks and uncertainties. These risks and uncertainties could cause the Company's actual results to differ materially those indicated in the forward-looking statements.
Investors are encouraged to carefully review regulatory filings prior to investment consideration. Past performance is no guarantee of future success or that there cannot be losses or business interruption. The Company is in a rapid growth sector that may or may not continue to grow in the future and therefore poses risks that may be different than other investments. Management regularly provides news and additional information believed to be true and accurate at the time of dissemination but has no requirement to modify, comment or change in the future should circumstance change or information prove to be inaccurate for any reason. Additionally, the Company makes every effort to comply with all applicable laws.