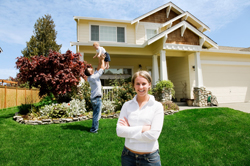 Springdale, OH (PRWEB) August 18, 2012
Dr. Energy Saver®, the nation's leading network of home performance contractors, is proud to announce its expansion into the Cincinnati area. Dr. Energy Saver Cincinnati specializes in helping homeowners live more energy-efficient and comfortable lifestyles.
Dr. Energy Saver Cincinnati is an expansion to Teasdale Fenton, and now offers home energy estimates, ductwork sealing, and a full range of insulation solutions for every room of the home. Their whole-house systems approach is a standout in the industry: as certified Dr. Energy Saver professionals, they consider how one home component interacts with others, resulting in greater energy efficiency at a lower cost.
Jim Olmstead, the owner of Dr. Energy Saver Cincinnati and Teasdale Fenton, has more than 25 years of experience in the home improvement and building field. In 1986, he started Teasdale Fenton, which over the years has grown to become the most trusted energy performance contractor in the area. Lasting customer relationships, quality service, and surpassing customer expectations are integral to his mission.
The team at Dr. Energy Saver Cincinnati is trained and certified at the network's corporate headquarters in Seymour, Connecticut in the latest technologies and patented products that are working now in thousands of homes across the nation.
Dr. Energy Saver Cincinnati serves customers in Cincinnati, Hamilton, Middletown, Loveland, West Chester, and Mason, and throughout the surrounding area.