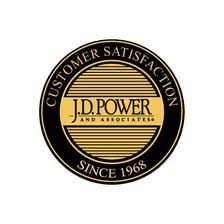 Our mantra in service is to repair our customers concerns, not just their cars. If we repair a car but the customer still has a concern, then we haven't done our job until they are happy with the repair and all their concerns are resolved
Phoenix, Arizona (PRWEB) August 16, 2012
Chapman Mazda proved that it has what it takes to be number one. Just ask the people who matter most: Mazda drivers and owners.
"The fact that Mazda makes quality vehicles makes it very easy to satisfy our customers. Mazda's outside-of-the-box engineering and clever technology make it a great value compared to our competition," said Chapman Mazda General Manager Jesse McMahan.
Phoenix Mazda drivers ranked Chapman Mazda number one in Overall Customer Satisfaction in the Phoenix District for two straight years on a rolling twelve-month basis. McMahan credits his service team with helping to achieve this goal.
"Our mantra in service is to repair our customers concerns, not just their cars. If we repair a car but the customer still has a concern, then we haven't done our job until they are happy with the repair and all their concerns are resolved," said McMahan.
Perhaps the Phoenix Mazda dealership is also succeeding because Mazda USA improved the vehicles they manufacture. Recently, Mazda finished in third place in the non-premium category ahead of Nissan, Subaru, Hyundai, Kia, and Ford in J. D. Power & Associates 2012 Initial Quality Study.
The J.D. Power IQS is an industry-standard survey of customers' experience with their vehicles after three months of vehicle ownership, in which vehicles are ranked by "problems per hundred vehicles" rate. The lower the vehicle's score, the higher "perceived" quality of the vehicle or brand.
Highlights from this year's J.D Power & Associates survey, for Mazda, include: The MX-5 Miata, the world's best-selling two-seat roadster, was rated highest among Compact Sporty Cars for the sixth time in seven years. The Mazda3 improved 9 PP100 to a score of 89 PP100, fourth overall (out of 21) in the Compact Car segment. The 2012 Mazda3 is the first Mazda vehicle to showcase SKYACTIV TECHNOLOGY, the brand's engineering-focused philosophy of achieving high fuel economy while escalating performance. Mazda2 saw massive progress improving its score of 45 PP100 to a score 94 PP100, which was good for third overall (out of 12) in the Sub-Compact Car segment.
Mazda achieved top-three initial quality among non-premium brands for the second consecutive year. This proves that Mazda quality improvement based on the ONE MAZDA concept is right on track. Mazda is also expecting that with the introduction of additional products equipped with SKYACTIV Technology will demonstrate the true value and quality of not only Arizona Mazda vehicles, but Mazdas nationwide.
For more information on new or used Mazda vehicles visit http://www.chapmanmazda.com.