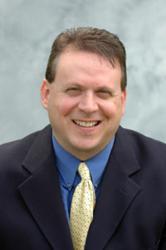 Pittsburgh, PA (PRWEB) August 17, 2012
Predictive Solutions Corporation announced today that Cary Usrey, process improvement leader, will speak at the VPPPA Conference that takes place August 20-23 at the Anaheim Convention Center in Anaheim, Ca.
On Tuesday, August 21 at 1:15 – 2:15 p.m. (PDT), Usrey will present a session entitled, "Leading Safety Metrics." In it, he will provide an overview of a safety leading indicator process that will drive continuous safety improvement. The following day, Usrey will present a session entitled, "Take Your Team to the Next Level: Improving Observer Performance." Usrey will provide attendees the tools and techniques that can be used to measure the quality of safety observations, as well as tips for how to measure and track for continuous improvement. This session will take place from 8 – 9 a.m. (PDT).
After starting his career in the Navy's Nuclear Power Program, Usrey spent more than 16 years in various EH&S roles at a power plant and for a large national construction company before joining Predictive Solutions in 2007. He holds an associate degree in occupational safety and health from Trinidad State Junior College, is an officer of the Central Florida chapter of the ASSE, and has served on the Board of Directors for the VPPPA (Region II).
Usrey also authors a blog entitled, "SafetyCary," which aims to share best practices related to keeping people safer in their workplaces. He can also be followed on Twitter @SafetyCary.
Predictive Solutions will participate in the VPPPA Expo, held in conjunction with the conference, at booth #918. Its parent company, Industrial Scientific Corporation, will also participate in this year's expo at booth #415. The expo will be held August 20-22, 2012.
# # #
About Predictive Solutions Corporation
Predictive Solutions Corporation, formerly DBO2, saves lives by predicting workplace injuries. Its software solutions help track, trend and analyze safety related data and incidents. They also employ proprietary models that predict the likelihood, frequency and location of workplace injuries using its customers' safety observation data. In addition, Predictive Solutions delivers consulting services that drive culture and process change within organizations to create sustainable safety processes that reduce injuries. With more than 100 million observations and nearly 40,000 reported incidents from more than 15,000 worksites around the world, Predictive Solutions has emerged as an industry leader in predicting injuries before they occur. Predictive Solutions, based in Pittsburgh, Pa., was founded in 2001 and became an Industrial Scientific company in 2008. Its employees, along with those of its parent company, are dedicating their careers to ending death on the job in this century. For more information, visit http://www.predictivesolutions.com.