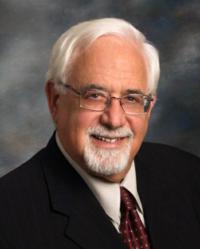 Palo Alto, CA (PRWEB) August 20, 2012
Sofia University (formerly Institute of Transpersonal Psychology) Founder Robert Frager, Ph.D., has written a new book, "Sufi Talks: Teachings of an American Sufi Sheikh," published by Quest Books (http://www.questbooks.net).
In addition to founding Sofia University, Frager is also Director of the Spiritual Guidance program, has been a practicing Sufi for more than 30 years, and serves as a Sheikh in the Halveti-Jerrahi Turkish Sufi Order. He has previously authored books on Sufism, Islam, psychology, and spiritual guidance. Some of his published works include "Heart, Self, and Soul: The Sufi Psychology of Growth, Balance, and Harmony," and "Sharing Sacred Stories: Current Approaches to Spiritual Direction and Guidance".
Frager's latest book, which is taken from his spiritual talks, has received high praises by various members of the press, including the following excerpt from the review by Frederic and Mary Ann Brussat of Spirituality & Guidance: "Sufi Talks consists of an enlightening series of…conversations about spiritual matters. Frager challenges us to work on building habits of the heart which involve openness, hospitality and everyday spirituality."
Huston Smith, author of "The World's Religions" and Distinguished Adjunct Professor of Philosophy, Emeritus at Syracuse University wrote, "A wise, discerning and practical book by a man who has walked the talk. I learned a lot from Sufi Talks."
Frager was ordained as a Sheikh, or Spiritual Guide, in the Sufi mystical tradition in 1985. He has been the subject of several newspaper and magazine articles and also trained in Aikido in Japan where he was a personal student of Morihei Ueshiba, the founder of the Japanese Martial Art. Frager holds a seventh degree black belt, the highest honor ever awarded to a westerner. He is a Transpersonal Psychologist, Consultant and Educator and continues his work at Sofia University.
About Sofia University
Founded in 1975, Sofia University (formerly the Institute of Transpersonal Psychology) is a private, non-sectarian university accredited by the Western Association of Schools and Colleges. For over 35 years, within the context of scholarship and research, the school has offered transformative education for the whole person, probing the mind, body, spirit connection. As Sofia University, the school is broadening its mission, reaching into multiple disciplines and adding undergraduate study. For more information, visit http://www.sofia.edu.