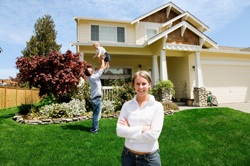 Phelps, NY (PRWEB) August 18, 2012
Halco is proud to announce its certification as a member of Dr. Energy Saver®, the nationwide network of experts dedicated to helping customers lower their home energy costs and improve their home's energy efficiency.
All Halco professionals have been trained at the Dr. Energy Saver corporate headquarters in Connecticut, in the latest and most innovative technologies and products. All Dr. Energy Saver members focus on a whole-house systems approach to detecting problems and solutions, meaning they consider how all areas in your home effect one another.
Halco has a long history of providing high-quality energy solutions to both residential and commercial customers. Founded almost three decades ago as a plumbing and heating contractor, the business has an impressive growth record and full line of services available. Today, Halco is comprised of divisions that offer high-efficiency heating and cooling systems, home energy assessments, insulation and air sealing, and renewable energy systems.
As a Dr. Energy Saver dealer, Halco focuses on sustainability, quality work, and outstanding client service. They offer their services to residents and businesses throughout central New York State.