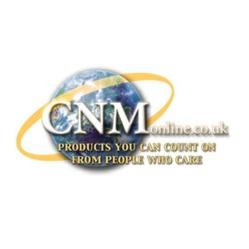 Product You Can Count On From People Who Care
North Yorkshire, UK (PRWEB UK) 17 August 2012
The sunny Ambiance and breezy days makes many people forget about upcoming winters and the woes associated with the same. It becomes quite difficult to make winters warm with so many brands and heating appliances available. However, oil-filled radiators have cut the clutter with their extraordinary features and benefits. CNM Online has come up with a wide range of oil-filled radiators that have their unique mechanism to keep winters warm. These Radiators have a separate preserved compartment for storing oil. The convection generates heat without utilizing any kind of fan. The new and advanced range even has a timer, which enables setting time. With this, families can set the timer for the morning, and do not worry about running electricity bill at night.
Sharing views on the advanced range of oil-filled radiators, Senior Spokesperson, CNM Online UK says, "As the users switch on the Oil-filled radiators, they generate heat and warm surrounding space around the unit. They look similar to traditional radiators. However, the added features make them worthy of investment. They work better than the older ones and are even more efficient. CNM online understands the growing concern of environmental friendly products and the newly introduced Oil-filled radiators perfectly fit the bill. These consume much less energy and warms up even the nooks and corners, which is not possible through electric heaters. These radiators do not require a refill, which makes them the best option for busy families. They are budget friendly and do not burn a hole in consumer's pockets. We have a wide array of Oil-filled radiators spoiling consumers for choices."
A compact trustworthy source of heating, oil-filled radiators make a healthy option too. People complain about skin problems in winter season. Use of electric and other traditional heating systems make skin dry and parched. However, oil-filled radiators have completely eliminated this possibility, as other heaters generate dry air, whereas this is not the case with oil-filled radiators. In addition, oil-filled radiators consume less oil as opposed to old systems. The mechanism of these radiators is that they utilize electricity to heat oil and then warm spaces. The property of oil is such that they retain heat for a longer period, during which neither oil nor power is consumed. Whereas electric heaters continuously consume electricity, rising up the bills.
Senior Spokesperson, CNM Online UK continues, "Oil-filled radiators are compact, portable, and mobile. Further, they do not require fresh oil. They even run on used motor oil, which becomes redundant for motors after a period. People can source used oil from garages or mechanics at a lower rate. Surprisingly, oil-filled generators can even utilize used cooking oil, left over in restaurants. Such used oil is available at cheap rates, as they do not offer much utility. Used oil even reduces heating expenses. This makes oil-filled radiators environmental friendly products. They leave much less carbon footprints, promoting green and clean environment."
About CNM Online
CNM Online is a family run business founded in 2004. The site has more than 200,000 customers and believes in offering solutions rather than products. The largest supplier of heating products for home, CNM Online offers a range of efficient and affordable solutions.
For more, visit http://www.cnmonline.co.uk