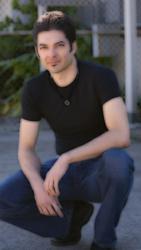 How To Get A Woman: Dos and Don'ts Revealed by Dating Guru
San Mateo, CA (PRWEB) August 21, 2012
"Men who know how to get women look at the bigger picture, which involves a whole lot more than how to meet and approach women," Carlos Xuma says in his new report. "Instead, the men who are very successful with women have made changes in their lifestyle and personas that will last a lifetime. In other words, the first step in attracting women is learning how to be the best man a guy can be."
A lot of learning how to get women involves a code of conduct that means never treating women with disrespect, Xuma says.
"That is a big 'don't' in picking up women," he says.
The world of picking up women has really received a bad rap from only a few bad eggs, Xuma explains.
"There is a lot of misunderstanding about the pick up artist community out there," Xuma says. "If someone takes even a small amount of time to investigate it, he or she will find that at its heart, the pick up artist community is all about support and encouragement for men to be the best men they can be."
In fact, most pick up artist articles and websites focus predominately on self-improvement,
"Most men are trying to learn how to improve themselves so they can approach a woman with confidence and experience," Xuma says. "That is the secret to how to get women."
Unfortunately, some people misunderstand the pick up artist community and think that it is about getting one over on women.
"Men who want to learn how to get women will find very quickly that any bashing or negative talk about women is frowned upon at the very least. At the very worst, the person who is bad mouthing women will be ostracized from the pick up community," Xuma says.
Men who want to learn how to get women realize that respect for women is key to success with women.
Xuma's report outlines more specific "dos" and "don'ts" for men who want to successfully attract the woman or women of their dreams.
Carlos Xuma has spent years teaching hundreds of men through his website at http://www.attractwomen.com just how to attract women and has been a dating expert and attraction adviser for more than 10 years. He has appeared on ABC and CBS television, as well as Playboy radio. He's the author of The Bad Boy Formula, Secrets of the Alpha Male, the Girlfriend Training Program, and numerous other books and articles. He has also been recognized for his work sharing dating advice for guys and sharing tips on pick up artist techniques, alpha male behavior, how to find a woman, and how to talk to girls.
For more information, visit Carlos Xuma's website at http://www.carlosxuma.com