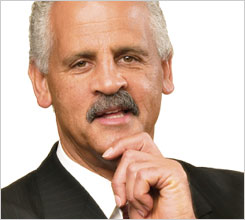 Los Angeles, CA (PRWEB) August 26, 2012
The JT Foxx Organization is proud to announce the panel of presenters at the upcoming Mini-Mega Partnering event in Los Angeles from Saturday, September 15 through Sunday, September 16, 2012.
The expert panel will feature mega-mogul Stedman Graham; JT Foxx, the world's top business coach, serial entrepreneur, real estate investor and top marketing authority; and Phill Grove, the King of Texas Real Estate (with over 1200 deals in 9 years—including over 1000 short sales!)
The Mini-Mega Partnering event will be held in Los Angeles, CA from Saturday, September 15 through Sunday, September 16, 2012 at the Marriott Los Angeles Airport, 5855 West Century Boulevard  Los Angeles, CA 90045.
To learn more about the event, please visit the website for our Los Angeles Event or call (877) 204-1411.
About Mini-Mega Partnering
Mini-Mega Partnering is the baby brother of Mega Partnering. Mega Partnering is the World's #1 Wealth Networking and Business Conference. 
The vision behind Mini-Mega Partnering is to expose attendees to investors, successful local entrepreneurs and others looking to network, start, grow or explode an existing business. Tickets to all Mini-Mega partnering events are complimentary.
There are several Mini-Mega events taking place during the summer and fall of 2012, throughout the U.S. and Canada. To learn please visit our website for Mini-Mega Partnering.