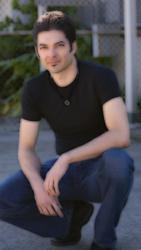 Dating Expert Reveals Tips to Talk to Women with Confidence
San Mateo, CA (PRWEB) August 23, 2012
"It's amazing how a little bit of knowledge can go such a long way when it comes to learning what to say and what not to say when talking to women," Carlos Xuma says. "Men who learn a few simple strategies will be able to approach any woman they see a strike up a conversation with ease."
The trick is two-fold: preparation and having at least three techniques under a guy's belt, Xuma explains.
"Preparation is key. Men who know the secret of how to talk to women with confidence have laid the groundwork down months, even years in advance," Xuma says. "The homework that guys like this have done involves acquiring the ability to talk to anyone at any time. These are the guys who talk to everyone who crosses their path: the butcher, the mailman, the clerk at the library, the hot girl at the club, the little old lady who lives next door."
The secret to learning how to talk to women with confidence is honing conversational skills to a fine point, Xuma says.
"A guy who is used to talking to women all the time will not freeze or stutter or clam up when a gorgeous woman is suddenly in his path," Xuma says. "To this guy, it is no big deal."
Also in Xuma's report are tried and true techniques on what to say to women in conversation.
"Men who known how to talk to women effortlessly have an arsenal of techniques in their tool belt," Xuma explains. "They know how to effectively tease a girl in conversation, they know how to avoid getting plopped into the friend zone, and they know how to spark a girl's interest in them."
Xuma's report on how to talk to women gives men specifics on just how to do this and how to do it successfully so that any man who learns these techniques can approach a woman with ease and confidence and expect results.
Carlos Xuma has appeared on ABC and CBS television where he has shared his expertise as a dating expert. He also has been featured in, and authored, numerous books and articles, including The Bad Boy Formula, Secrets of the Alpha Male and the Girlfriend Training program. He also has taught hundreds of men how to attract women. He has spent the last decade devoting his life to making men successful in the dating arena and is known for his website, http://www.attractwomen.com. His expertise ranges from how to seduce a woman, to asking women out, to attracting women and pick up artist technique.
For more information, visit Carlos Xuma's website at http://www.carlosxuma.com