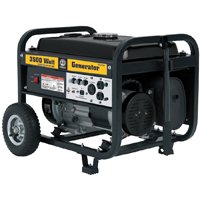 Destin, FL (PRWEB) August 17, 2012
The summer and early-fall months can frequently leave homeowners and businesses without power. These months bring hurricanes in the southern and eastern United States, and severe storms and high temperatures across the country, resulting in rolling blackouts in affected areas. Disaster Relief Supply, the emergency preparedness retailer, is attempting to ease the effects of power outages by providing promotions on emergency power products that include discounted prices, free shipping, and package deals.
The frequency of blackouts has increased in recent years across the United States. Since 1990, demand for power has increased by 25%, but the infrastructure needed to transmit power to homes has increased by a mere 7% (forbes.com). With increased blackouts through the years, new innovative power generators have hit the markets. Some of these products include sun-powered solar generators, technology safe and quiet inverter generators, and quick and easy powerpacks. Since opening, Disaster Relief Supply has focused a lot of its marketing and inventory resources on emergency power products. "We feel that emergency power products like generators, inverters, and powerpacks are mostly what define DRSupply," says Mike Fisher, Operations and IT Manager, "we've known since the beginning that our customers expect to come in our store, or visit our website, and find a large selection of emergency power supplies at low prices".
With the hurricane season at hand, and high temperatures and drought continuing to ravage the west, Disaster Relief Supply has been extending promotions on power products; specifically battery chargers, inverters, and gasoline generators. Some promotions will run until the end of August, 2012, while others (like free shipping on all power equipment, and discounted prices on gasoline generators) will run until the end of the hurricane season.
*To find more information on Disaster Relief Supply products, visit disasterreliefsupply.com.