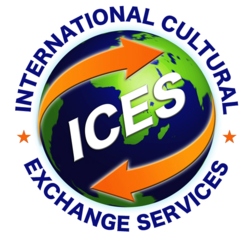 Host an ICES exchange student in your home, make a world of difference!
Atlanta, GA (PRWEB) August 17, 2012
Nonprofit student exchange organization International Cultural Exchange Services (ICES) is looking for families to host international high school students.
The organization, which promotes global learning and leadership through cultural exchange, is looking for host families all over the country for the coming school year.
International exchange students are 15-18 years old. Our students come from all over the globe including Europe, Asia and South America.
All students are fully insured, bring their own spending money and are proficient in English.
ICES welcomes all interested families, with or without children.
Host families provide three meals a day and a bedroom that is either private or shared.
Each student is supported by a representative from ICES who works with the family, student and local school for the entire program.
All host families must pass a criminal background check and home visit before being eligible to host.
ICES is a non-profit organization. Department of State regulations do not allow for compensation to be paid to host families, however, the IRS does allow you to claim a charitable contribution deduction of $50 per month for hosting an exchange student."
For information, visit our website http://www.icesusa.org and click on contact us page and our Facebook page, http://www.facebook.com/InternationalCulturalExchangeServices.