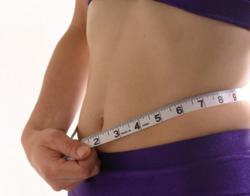 Now we can offer permanent fat reduction .... with minimal risk and reasonable affordability
Worcester, Massachusetts (PRWEB) August 18, 2012
Advancements in science have finally produced results that may actually be music to the ears of many who have struggled with exercise and diet-resistant body fat. Coolsculpting® and Liposonix® are two FDA-cleared technologies that target abdominal fat and flanks or "love-handles" non-invasively, meaning the procedures are done without surgery and without needles. The procedure itself can take as little as one hour, and the patient can leave the office and go about their normal daily activities afterwards.
Coolsculpting® is a revolutionary technology developed by Harvard scientists that uses a targeted cooling process to destroy fat cells beneath the skin. In effect, the therapy freezes the fat cells until they die, and then are eliminated through the body's natural healing process. Despite crystalizing the fat cells, the skin remains unharmed. http://www.drfechner.com/coolsculpting-zeltiq.htm
The Liposonix® system uses High Intensity Focused Ultrasound to penetrate deep into the adipose tissue, underneath the skin surface, and provides consistent and predictable results to the targeted area. The treatment is very versatile allowing for the clinician to have tight control over the amount of energy delivered and the exact area that needs to be addressed. Studies have demonstrated that patients on average lose 1 inch of waistline in just a single-hour treatment. http://www.drfechner.com/liposonix-fat-removal.htm
Dr. Frank Fechner is one of only two physician practices in New England to offer both technologies. He feels strongly that having both systems allows him to be able to truly customize the therapies to meet individual patient needs. Commonly, patients have both therapies during one visit provided that it is appropriate for them. Dr. Fechner believes it is an exciting time for patients who have been unable or unwilling to get rid of unwanted body fat surgically. "Now we can offer permanent fat reduction for those people with minimal risk and reasonable affordability."
Results are typically seen at around 8-12 weeks when the body has had sufficient time to eliminate the fat through its natural process. Dr. Fechner is quick to note that this is an added weapon in the armamentarium to address excess body fat, but is not a replacement for a healthy lifestyle including diet and exercise.
About Dr. Fechner
Facial Plastic Surgeon Dr. Frank P. Fechner is Harvard-trained and double board-certified with his private practice conveniently located in Worcester, Massachusetts. He is affiliated with Harvard's Massachusetts Eye & Ear Infirmary in Boston and UMassMemorial Medical Center in Worcester, Massachusetts. As a renowned cosmetic surgery expert, he has been featured on ABC, NBC and other news outlets.
For more information, please visit http://www.drfechner.com.