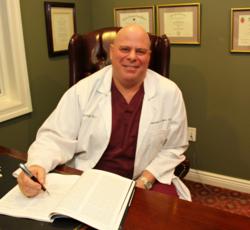 It is a great honor to join the ranks of Super Doctors
Westwood, New Jersey (PRWEB) August 21, 2012
Super Doctors identifies top rated doctors as selected by their peers and the independent research of Key Professional Media. Dr. Michael Macri of Macri MD Liposuction & Laser Center of NJ was elected to Super Doctors 2012. The Super Doctor's list identifies the top 5% of doctors as selected by their peers and independent research. Selection of doctors for Super Doctors employs a rigorous multi-step process designed to identify physicians who have attained a high degree of peer recognition and professional achievement. "It is a great honor to join the ranks of Super Doctors," says Dr. Macri who is well known for his expertise in high definition liposculpting using Tumescent Anesthesia. Super Doctors is a selective yet diverse listing of outstanding doctors representing various medical specialties. Super Doctors sends out thousands of ballots to physicians asking them to nominate colleagues they know to be exceptional in in their specified field. Physicians are asked to consider questions such as: "If you needed medical care in one of the following specialties, which doctor would you choose?" Numerous safeguards are in place to prevent ballot manipulation and self-nomination.
The Super Doctors research staff also contributes to the pool of candidates by searching medical databases, online sources, and publications for doctors who have attained certain credentials, honors or professional achievements….termed "star search credentials."
The doctors are evaluated on 10 indicators of peer recognition and professional achievement: years of experience, hospital appointments, fellowships, professional activities, leadership positions, academic achievements, Board certifications, publications, lectures, presentations, honors, awards, and any other outstanding achievements.
Only the highest scoring doctors are included on the Super Doctors list. They represent an elite group within each specialty and region. Each candidate is contacted to verify the doctor's professional information. The research staff also independently reviews the discipline record of each candidate before publication and verifies that the doctor is active and in good standing.
Dr. Macri's extensive experience and surgical training has brought him to the forefront of cosmetic surgical and non-surgical technologies combining science with an artistic eye and keen sense of aesthetic proportion. Also known for his non-surgical facelift using Botox/Dysport, dermal fillers and Fractionated CO2 Laser Skin Resurfacing, Dr. Macri was Voted #1 Cosmetic Surgeon in Bergen County, NJ by The Record Top 5 reader's poll. Featured in "Bergen's Top Doctors", Plastic and Reconstructive Surgery, (201) Magazine, May 2012. An authoritative resource and specialist in all forms of liposuction in New Jersey, Dr. Macri is also the Medical Director of MD Aesthetics Medical Spa & Laser Center of NJ, which was voted Best Spa in Bergen County, NJ by Bergen Health and Life Magazine.