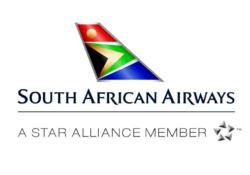 The donations raised by this event will help fund vital breast cancer programs throughout the Maryland community that aid women, men and families affected by this disease.
Washington, D.C. (PRWEB) August 17, 2012
Mervis Diamond Importers and South African Airways have teamed up to host the 2012 Mervis Diamond Million Dollar Invitational golf tournament to benefit The Maryland Affiliate of Susan G. Komen for the Cure®. The tournament is scheduled for Wednesday, September 12, 2012 at the Whiskey Creek Golf Club in Ijamsville, Maryland, USA. Major sponsors include South African Airways and Tacori bridal jewelry.
"We are delighted to host this event which helps bind us to the community and Komen Maryland, and we hope it will become an annual event, "says Ronnie Mervis, CEO of Mervis Diamond Importers. Mervis, a native of South Africa is especially happy that the national airline of his home country has decided to participate. "It gives me great pride that the national airline of South Africa has decided to support such a worthy cause. This should just be another reason for anyone traveling to South Africa needs to fly on SAA. They offer exceptional South African hospitality, wines and cuisine and the fact that they have daily flights from Dulles makes it easier than ever for anyone to enjoy that experience of a lifetime".
The golf tournament will be staged on South African, and recent British Open winner, Ernie Els' course at the Whiskey Creek Golf Club and offers the chance for all players to win one million dollars. In addition, players can win valuable prizes including air travel to South Africa, Tacori jewelry, diamonds and golf equipment. Golfers of all levels are welcome to participate in support of a great cause. Registration for the tournament is $295 which includes green fees and a lavish dinner. Participants can register at http://www.mervisdiamond.com/golf.
"Komen Maryland is thrilled to have been selected as the beneficiary for the Mervis Diamond Million Dollar Invitational," said Robin Prothro, chief executive officer of Komen Maryland. "The donations raised by this event will help fund vital breast cancer programs throughout the Maryland community that aid women, men and families affected by this disease. We appreciate their support of our mission and look forward to an extremely successful event!"
About Susan G. Komen for the Cure® and the Komen Maryland Affiliate
Nancy G. Brinker promised her dying sister, Susan G. Komen, she would do everything in her power to end breast cancer forever, and in 1982, that promise became Susan G. Komen for the Cure. The Maryland Affiliate is part of the world's largest and most progressive grassroots network fighting breast cancer. Through events like the Komen Maryland Race for the Cure, the Maryland Affiliate has invested $35 million in community breast cancer programs since 1993. Up to 75 percent of net proceeds generated by the Affiliate stays in Maryland. The remaining 25 percent funds national breast cancer research, often taking place at Maryland institutions. Komen Maryland is the tenth of approximately 119 affiliates in the Komen network to host two Races—Hunt Valley and Ocean City. For more information, call 410-938-8990 or visit http://www.komenmd.org.
Mervis Diamond Importers
Mervis Diamond Importers is the leading importer and distributor of fine diamonds in the Washington D.C. area, voted "Best Place to Buy a Diamond" on WashingtonPost.com Readers' Choice "Best Bets." Mervis has stores in Maryland, Virginia and the District of Columbia. http://www.mervisdiamond.com
South African Airways
South African Airways features daily nonstop service from the U.S. to South Africa with morning departures from New York JFK and afternoon direct service from Washington Dulles (with a stop in Dakar, Senegal) that offer travel convenience and award-winning service. Travelers in Premium Business Class enjoy 180° fully flat-bed seats, and in Economy Class enjoy the most legroom versus competitors. Every seat on board offers an individual on-demand entertainment system, plush pillow, warm blanket and amenity kit. SAA's unrivaled network, featuring seamless connections to nearly 20 destinations within South Africa, and more than 26 cities across the rest of the continent, makes the airline the savvy traveler's "gateway to Africa." To complement this network, a world of privileges awaits those who join Voyager, South African Airways' premier mileage program. To sign up, visit http://www.flysaa.com, and link to the Voyager icon. As a Star Alliance member, South African Airways is able to offer its customers 1,356 destinations in 193 countries and more than 21,500 flights daily, including convenient connections from more than 25 cities in the U.S. through code share service with Star Alliance member United Airlines. Members of United's, US Airways' and Air Canada's frequent traveler programs are able to earn and redeem miles on all SAA flights. For more information on South African Airways, please call (800) 722-9675 or visit http://www.flysaa.com, where travelers can sign up to be notified of other great travel deals and vacation packages.
Tacori
Every bride is familiar with Tacori bridal jewelry. A huge selection of engagement and wedding rings in platinum places Tacori at the forefront of designer brands in the USA. Spanning four decades, Tacori designs have fused classic elegance with modern inspiration. Handcrafted in California, USA, Tacori pieces have become timeless symbols of connection joining individuals and generations. http://www.tacori.com.
For More Information
For more information, contact Ronnie Mervis at Mervis Diamond Importers, 703-287-1601 EST
RMervis(at)mervisdiamond(dot)com, http://www.mervisdiamond.com/golf.