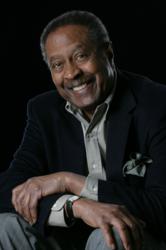 This course is fundamentally a tribute to the legacy of Dr. Martin Luther King Jr., my beloved friend and colleague, whose extraordinary leadership transformed America, Jones said.
SAN FRANCISCO, CA (PRWEB) August 17, 2012
Clarence Benjamin Jones Sr., a former speechwriter, attorney, and advisor to the late Martin Luther King Jr., has been named the first-ever Diversity Scholar at the University of San Francisco, and will teach an undergraduate course this fall titled "From Slavery to Obama."
"This course is fundamentally a tribute to the legacy of Dr. Martin Luther King Jr., my beloved friend and colleague, whose extraordinary leadership transformed America," Jones said. "It is designed to enable honest and critical discussion of race in our country. "I look forward to engaging USF students in dynamic conversation and exploring ways they can use their knowledge to change the world for the better."
"Dr. Jones is a living legend, and this is a remarkable opportunity for our students," said Mary J. Wardell, associate vice provost for Diversity Engagement and Community Outreach. "As an internationally recognized leader in the civil rights movement, Dr. Jones brings an unmatched level of experience to the classroom."
Wardell's office is sponsoring Jones' semester-long appointment, and will sponsor a new scholar each year whose work reflects USF's commitment to social justice.
Jones, a product of early childhood Catholic education himself, is co-author of "What Would Martin Say?" and "Behind the Dream: The Making of the Speech that Transformed a Nation." In 1967, he became the first African American to become a partner in a Wall Street investment-banking firm, and in 1999, he was awarded White House Letter of Commendation by President Bill Clinton for his 1963 civil rights work in Birmingham, Alabama.
Jones was the chief negotiator during the 1971 Attica uprisings and massacre, his timely copyright of King's "I Have a Dream" speech provided intellectual property protection to that historic document, and he personally smuggled out the "Letter From Birmingham Jail" on toilet and other scraps of paper.
Jones will teach "From Slavery to Obama" to USF undergraduates, adapting it from a graduate seminar he taught at Stanford University. It will include readings, lectures, and guest speakers, focusing on the people and events that shaped America's efforts to abolish slavery, address its historical consequences, and create a society based on racial equality.
The course has a lengthy reading list, including:

Kenneth Stampp's "Peculiar Institution: Slavery in the Ante-Bellum South" (1956)
James Baldwin's "The Fire Next Time" (1963)
Tim Wise's "Between Barack and a Hard Place: Racism and White Denial in the Age of Obama" (2009)
W.E.B DuBois' classic work "Black Reconstruction in America, 1860-1880" (1935)
For his extraordinary work, the University of San Francisco awarded Jones with an honorary doctoral degree in Dec. 2011.
About the University of San Francisco
The University of San Francisco is located in the heart of one of the world's most innovative and diverse cities and is home to a vibrant academic community of students and faculty who achieve excellence in their fields. Its diverse student body enjoys direct access to faculty, small classes, and outstanding opportunities in the city itself. USF is San Francisco's first university, and its Jesuit Catholic mission helps ignite a student's passion for social justice and a desire to "Change the World from Here." For more information, please visit http://www.usfca.edu.
To learn about USF's Office of Diversity Engagement and Community Outreach, please visit http://www.usfca.edu/diversity/. For media interviews, please contact Anne-Marie Devine, USF's senior director of media relations, at (415) 422-2697 or abdevine(at)usfca(dot)edu.
###