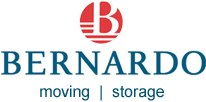 The electronics recycling program is a way for Bernardo Moving & Storage to provide a resource to the community to get rid of their unwanted electronics and provide a 'green' solution to their disposal
San Diego, CA (PRWEB) August 21, 2012
The new recycling program's goal is clear. A small amount of electronic waste, or e-waste as it's better known as, can go a long way. According to dosomething.org, 2 percent of America's trash in landfills is considered e-waste, but this small percentage equals 70 percent of the overall toxic waste in landfills. Bernardo Moving & Storage, a San Diego moving company, wanted to help keep our environment clean, so the birth of its Electronics Recycling Program began.
"The electronics recycling program is a way for Bernardo Moving & Storage to provide a resource to the community to get rid of their unwanted electronics and provide a 'green' solution to their disposal," said David Price, general manager of Bernardo Moving & Storage. "Individuals can drop their unwanted electronics at our warehouse on any day during business hours, or we will collect the items and bring them to our warehouse if we are performing a move for them."
As part of the San Diego moving services for commercial and residential moves, the San Diego movers are proud to offer the value-added electronics recycling service to your move. Instead of the electronics ending up in the landfill, each piece picked up by the San Diego movers is recycled properly by ECS Refining. Common items that are recycled in the ecollective program include, but are not limited to the following:

TVs
Computers
Printers
Microwave Ovens
Cell Phones
Routers
Gaming Consoles
Radios
Unwanted and obsolete electronics are wanted by the movers in San Diego. If the product in question plugs into a wall, or runs off of a battery, the San Diego moving company will most likely accept it. Recycled electronics reduce the amount of harmful toxins, like lead and mercury, from being released into the ground water and atmosphere. It's also more energy efficient to rebuild computers than to manufacture a new computer.
About Bernardo Moving & Storage
The San Diego moving company, Bernardo Moving & Storage, has a professional staff with a combined experience of over 100 years in the moving industry. Along with experience comes a high value move at an affordable price for all commercial and residential moving services. The San Diego movers make sure to move customer's belongings to the final destination on-time, no matter if it is a local, interstate or an international move. Now, the San Diego movers are also concentrating on improving the quality of life for customers to remove e-waste from the environment with the Electronics Recycling Program. Find out more information about the San Diego moving company by visiting, http://www.bernardomoving.com/.