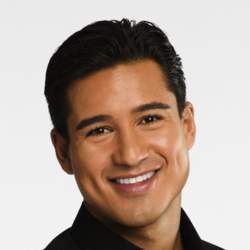 (PRWEB) August 17, 2012
Ready to look like a "knockout?"
Mario Lopez, former star of "Saved by the Bell" and current host of "EXTRA" has joined with GoodChime! to issue the "Knockout Health Challenge."
The challenge contains the workouts and the healthy recipes participants need to lose weight and get in "knockout" shape.
The challenge is being offered in connection with a variety of charities that Lopez supports and is part of the GoodChime! Champions of Health Program, which was created by Dr. Sreedhar Potarazu and his team to use social media for social good.
GoodChime! members engage to be part of a social network that is based on Health and Wellness. Challenges are issue by the Champions of Health to promote nutrition, physical activity and social interaction.
Besides Lopez, other Champions of Health include Matthew McConaughey, Bret Michaels, Isiah Thomas, Dara Torres, Gary Player, just to name a few of the more than 110 entertainment stars, professional sports figures and top musicians who have signed up to participate in the program.
To learn more about the "Knockout Health Challenge" or to sign up for it, please visit http://www.goodchime.com/knockouthealthchallenge.
About GoodChime!
GoodChime!™ is a revolutionary new social media platform where people engage in meaningful dialogue within a safe community and participate in activities relevant to their health needs. Leveraging the power of celebrity brand, GoodChime! engages consumers as active participants in better managing their health. In addition to promoting health and wellness worldwide, GoodChime! has made it part of its mission to give back to the worldwide community and generate money for charities.