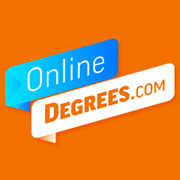 With the huge growth of wireless and mobile technology, the office can be anywhere.
Foster City, Calif. (PRWEB) August 20, 2012
OnlineDegrees.com, a leading education site since 2003, recently published "Clocking In From The Couch," an infographic that discusses the growth of current telecommuting trends, and provides insight into what employees are really doing when they work from home.
A new study by Wakefield Research reveals workers would consider giving up lunch breaks, alcohol and coffee in exchange for the flexibility of working from the comfort of their own home. To meet employee needs, 33 percent of companies now allow personnel to work from home on a regular basis, and 10 percent of Americans have the freedom to telecommute at least once a week.
"Employers are becoming more flexible with their workforce," shared Kevin Phang, spokesperson for OnlineDegrees.com. "This is perhaps because, with the huge growth of wireless and mobile technology, the office can be anywhere."
The infographic also indicates how people are spending their time while "working" from home. Surveyed workers reported that in addition to productive work, they watch TV or a movie, cook dinner, drink alcohol and complete household chores. In addition, telecommuting has to contend with distractions such as pets, unmonitored Internet use and children.
"A comparison may be drawn between working from home and learning and earning your degree online," explained Phang. "Success is down to the individual. Simply put, some are just more productive than others when completing assignments in their own space."
For more information on this infographic, or others like it, visit the Degree360 which features the latest career, employment and education news.
About OnlineDegrees.com
OnlineDegrees.com is a leading education resource focused on connecting thousands of visitors with the information they seek about online education and degree programs. Site visitors can easily research schools and connect with the providers of the career training they needed to succeed. OnlineDegrees.com is owned and operated by QuinStreet, Inc. (NASDAQ: QNST), one of the largest Internet marketing and media companies in the world. QuinStreet is committed to providing consumers and businesses with the information they need to research, find and select the products, services and brands that meet their needs. The company is a leader in visitor-friendly marketing practices. For more information, please visit QuinStreet.com.
###