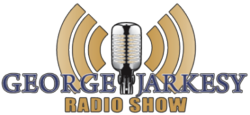 Small Investors have the advantage of the Big Guys.
Houston, Texas (PRWEB) August 17, 2012
The George Jarkesy Show welcomed special guest John Mauldin to the show to talk about his recent endeavor. He recently began a product called "Yield Shark" which looks for "places in the world that have high yields." The product focuses on finding "5% annual yields'; but as Mauldin states on the show, 'they have found international yields much higher than 5%'. He attributes this to getting "lucky" but still proclaims that there are many "opportunities out there for people looking." Mauldin also states that in the current economic climate, "small investors have advantage over the big guys" because companies with large capacities aren't willing to sell off 10% of their company to one fund.
Jarkesy then asked Mauldin about the current relationship between the business cycle and the stock cycle. Mauldin replied that "everyone assumes earnings fluctuate with the economy (but) they have their own rhythm." He continued, they "influence each other but they work in different cycles." Mauldin further discussed that there are other factors that "don't necessarily correspond with GDP or the economy" such as competition between businesses. The trend that Mauldin states was that "analysts are really bad at predicting the future, which will create a high expectation for earnings growth, but will in reality not be met.
To hear the full episode or learn more about George Jarkesy, please CLICK HERE.
About George Jarkesy
A money manager and professional investor, financial and corporate advisor. George has founded, invested in, and helped to build companies engaged in a broad range of industry sectors, including financial consulting, media, real estate investing, real estate management, employee leasing, light steel manufacturing, livestock management, technology, natural resources, healthcare and biotechnology. George is currently focused on Managing his and his partners many investments and he is a frequent market commentator and guest on FOX Business Network, FOX & Friends, Neil Cavuto, and CNBC. He is also the host of the nationally syndicated talk radio show, "The George Jarkesy Show". George started his career in the financial services industry with a New York Stock Exchange member. Over the past two decades, individually and through one of his companies, he has been a successful strategic investor in many entrepreneurial growth companies and has originated and/or participated in several hundred investments over the past 20 years, including both debt and equity in private, pre-public, and public companies. George has also served on the Finance Committee of the Republican National Committee, and is currently an active member of the National Investment Banking Association, The Jarkesy Foundation, Chairman of The National Eagles and Angels Association, and hosts The George Jarkesy Radio Show.