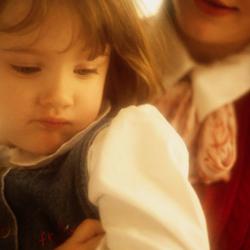 Medical procedures share stressful elements for children, such as loss of control, exposure to unfamiliar people, sights and sounds, and separation from parents.
Philadelphia, PA (PRWEB) August 28, 2012
HealthForumOnline (HFO), an online provider of nationally-approved (APA, ASWB, NBCC, PSNA, CA-BBS) continuing education (CE) for psychologists, social workers, counselors, nurses and other allied healthcare professionals, announces updating the online course Preparing Young Patients and Their Parents For Medical Procedures: Strategies To Reduce Distress And Promote Coping from their Pediatric Behavioral Medicine category.
Medical procedures are an unavoidable and uncontrollable part of life for children and adolescents. Most pediatric care visits involve procedures of some kind, ranging from well-care and diagnostic procedures (e.g., immunizations, blood draws) to acute and chronic care interventions (e.g., stitches, surgery, dialysis, insulin injections). Medical procedures vary in their invasiveness, duration, frequency and painfulness, but share common elements that can be stressful for children, such as loss of control, exposure to unfamiliar people, sights and sounds, and separation from parents. Not surprisingly, negative emotional and behavioral reactions to procedures are not uncommon, and range from verbal expressions of discomfort, to resistance, physical protest and refusal to cooperate (e.g., Faust, et al, 1991).
In the pediatric population, anxiety and distress interferes with the delivery of care, increases reported pain and analgesic requirements and often leads to prolonged and difficult recovery periods (e.g., Boeke, et al., 1991; Fortier, et al., 2010). It has also been associated with post-procedural nightmares, separation anxiety, temper tantrums, eating problems, and fear of physicians (Kain, et al., 1996). Further, pre- and post-procedural distress is common in the parents of these children, particularly when the procedures are illness-related (e.g., Kazak & Baxt, 2007).
When children and their families are psychologically prepared for medical stressors, emotional health can be preserved in the face of medical adversity (e.g., Kayaalp, et al., 2006). Improving coping skills in the face of medical stressors may not only prevent health-compromising anxiety, but may also bolster self-efficacy in children and their care-givers. This online CE course offers mental health professionals and allied health care workers practical behavioral approaches to pediatric patient management that have been associated with reductions in distress. Specifically, after completing this online CE course, health professionals will be able to: 1) identify and assess common predictors of medical anxiety in pediatric populations; 2) recognize the influence of developmental factors on young patients' reactions to procedures; 3) distinguish how individual coping style can impact patients' reactions to procedures; 4) anticipate and address common patient and parent concerns about procedures and 5) implement simple strategies and techniques to reduce distress and promote coping for both patients and parents.
Interested psychologists, social workers, counselors, nurses and other allied health professionals can also chose from HFO's 17 other topic categories related to health psychology and behavioral medicine. HFO's resource library now contains over 80 online CE courses -- all convenient, cost-effective, and theory- and evidence-based. Participants access and complete courses at their own pace, on their own schedule, anywhere there is Internet access. Completed CE courses can be revisited to review course updates and certificates reprinted at any time.
About HealthForumOnline:
HealthForumOnline (HFO) is approved as a provider of CE courses by the American Psychological Association, the National Board of Certified Counselors, the Association of Social Work Boards, and several state professional organizations, including the Pennsylvania State Nurses Association, an accredited approver by the American Nurses Credentialing Center's Commission on Accreditation, and the California Board of Behavioral Sciences.
References
Boeke, S., Duivenvoorden, H., Verhage, F., & Zwaveling, A. (1991). Prediction of postoperative pain and duration of hospitalization using two anxiety measures. Pain, 45, 293-297.
Faust, J., Olson, R., & Rodriguez, H. (1991). Same-day surgery preparation: Reduction of pediatric patient arousal and distress through participant modeling. Journal of Consulting and Clinical Psychology, 59, 475-478.
Fortier, M.A., Del Rosario, A.M., Martin, S.R., & Kain, Z.N. (2010). Perioperative anxiety in children. Pediatric Anesthesia, 20, 318–322.
Kain, Z.N., Mayes, L., O'Connor, T., & Cicchetti, D. (1996). Preoperative anxiety in children: Predictors and outcomes. Archives of Pediatric and Adolescent Medicine, 150, 1238-1245.
Kayaalp, L., Bozkurt, P., Odabasi, G., Dogangun, B., Cavusoglu, P., Bolat, N., & Bakan, M. (2006). Psychological effects of repeated general anesthesia in children. Paediatric Anaesthesia, 16, 822-827.
Kazak, A.E., & Baxt, C. (2007). Families of infants and young children with cancer: a post-traumatic stress framework. Pediatric Blood Cancer, 49, 1109-1113.